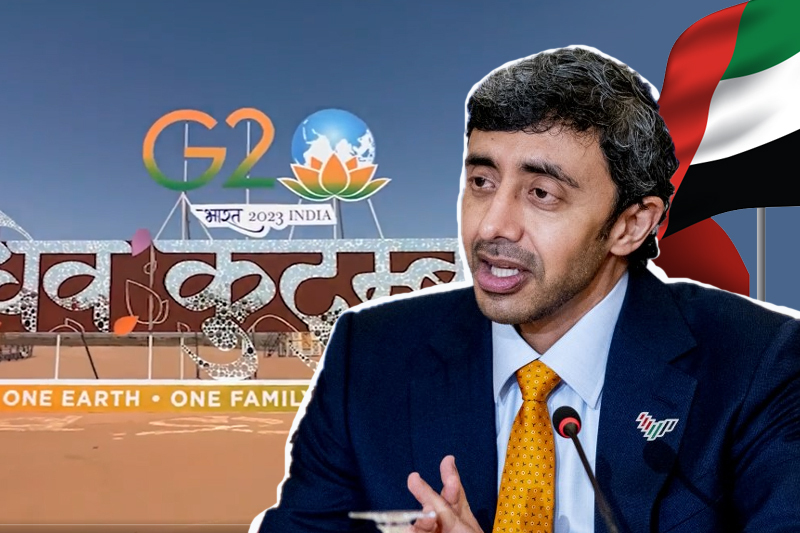 Abdullah bin Zayed arrives in India for G20 Foreign Ministers' Meeting
Abdullah bin Zayed arrives in India for G20 Foreign Ministers' Meeting
HH Sheikh Abdullah bin Zayed Al Nahyan, UAE Minister of Foreign Affairs and International Cooperation, is participating in the two-day G20 Foreign Ministers' Meeting, which is being held in the Indian capital city of New Delhi and will conclude on Thursday.
It's the second ministerial meeting being held under India's G20 Presidency, with the first one – G20 Finance Ministers and Central Bank Governors (FMCBG) meeting held in Bengaluru last month.
On another note, it's also the second year in a row that the UAE received an invitation to take part in the G20 meetings as a guest country.
During the latest participation, Sheikh Abdullah thanked India for organising the meeting and expressed his wishes for success during the South Asian country's presidency of the G20. He highlighted the importance of these meetings in promoting international cooperation and multilateral action towards a number of significant issues.
Keep Reading
The Emirati minister also underscored the well-established relations between the UAE and India, noting that the two countries had achieved several enormous accomplishments, thanks to their comprehensive strategic partnership.
The G20 Foreign Ministers' Meeting includes a couple of prime sessions. While the first one focuses on multilateralism – food, energy, security, and development cooperation – the second one is about global skill mapping, global talent pools, and new and emerging challenges, such as counter-terrorism and narcotics.
The meeting comes at an exceptional time, as the world is facing numerous unprecedented challenges at the economic, political, and environmental levels, with climate-related risks, challenges associated with energy and food supplies, and the noteworthy growth in the indebtedness of developing and least developed countries occupying the front seats.
Also Read:- Ed Sheeran's new album subtract release date, songs and more