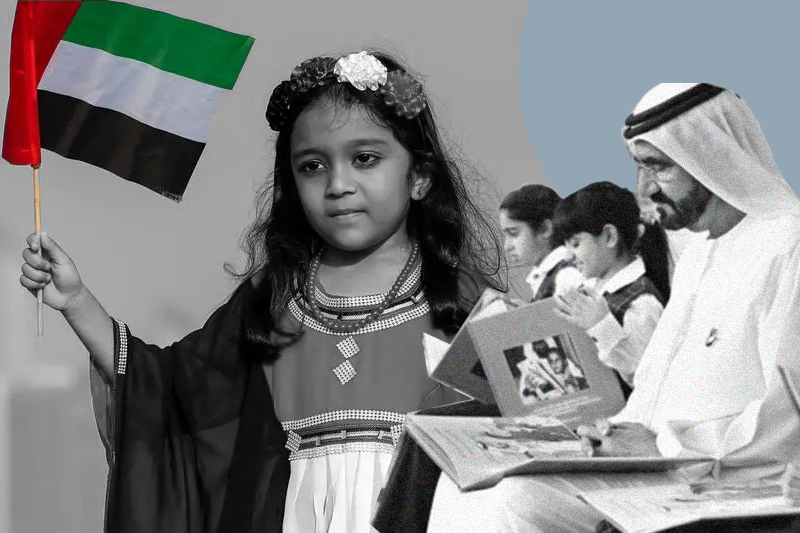 7 Human Rights That Every Child in UAE Should Have
7 Human Rights That Every Child in UAE Should Have
Founded on 2 December 1971, the United Arab Emirates (UAE) is now composed of seven federated emirates. Having set the nation on a path of modernization, its first president used oil profits to construct vital pieces of infrastructure including hospitals, schools, and housing. Despite being one of the wealthiest countries on the globe, kids' and non-nationals rights remain an issue of concern. Abuse and access to education, especially for females, still remain vulnerable topics. In accordance with the Realization of Children's Rights Index, UAE has been assigned an "orange level," highlighting that there is definitely a cause for alarm.
Children in the UAE faced some major problems and challenges regarding human rights
· Non-citizen discrimination
· Citizenship and statelessness
· Education is a right
· Forced labor and child trafficking
· Juvenile justice and child abuse
· Marriage of a child
· Problems related to the environment
· Safety on the road
These were some major problems!
Sheikh Mohammed bin Rashid Al Maktoum, Vice President, Prime Minister, and Ruler of Dubai issued Cabinet Resolution No. 52 of 2018 for the Executive Rules of Federal Law No. 3/the Year 2016. The law on children's rights, known as "Vadima", relates to children.
A number of basic provisions in the "Vadima", child protection law guarantee the rights of the Emirati child in all aspects, making it one of the most well-known and important laws in the UAE. In order to achieve the UAE's goal of protecting all children on its soil, a set of strategies, legislation and appropriate methods must be implemented. Federal Law No. 3 of 2016 is the United Arab Emirates' child protection law.
Keep Reading
Now let's take a look at Child Protection Law In The UAE – All You Need to Know
1. The right to fundamental freedoms
A child's right to life and security is guaranteed by the State under Article 7 of the Child Protection Law, as is the child's growth, development, and care. Article 8 guarantees that the child will not have a name that is humiliating to his/her dignity or that is contrary to religious beliefs and customs.
In accordance with public order and morals and the laws of the country, the child also has the right to express his or her opinion freely according to his or her age and maturity. As provided by Article 12 of the Child Protection Law, the child should express his or her opinions within the limits of the law.
Article 14 of the Child Protection Law prohibits children from being employed before the age of fifteen, and Article 13 guarantees protection from child pornography in all forms.
It is also prohibited to harm a child's honor or reputation under Article 13 of the Child Protection Law.
2. Rights of the family
According to Article 15, the custodian is responsible for raising, caring for, guiding, and developing the child in the best way possible within a coherent and cooperative family.
3. The right to health
In accordance with Article 18, the child is entitled to health services.
It is illegal to sell tobacco or tobacco products to children, smoke in public or private transportation, or indoors with children present, sell alcohol to children, or import or trade in materials that do not conform to approved specifications for nutrition, food supplies, health supplements, etc.
4. The right to social justice
Under Article 22, the State should provide a standard of living that is sufficient for a child's physical, mental, psychological, and social development.
Those children who do not have a natural family (either temporarily or permanently) may receive care either from a foster family or from a private or public social welfare institution. Neither the Personal Status Law nor the Law on Unknown Parentage laws prejudice the rights of the child under Article 24.
5. The right to cultural expression
Under Article 25, a child is entitled to participate in recreational, cultural, artistic, and scientific programs to acquire knowledge, innovation, and creativity.
In Article 26, games that address a child's sexual instinct or encourage behavior contrary to public order or morals are prohibited.
6. The right to an education
In accordance with Article 31 of the Child Protection Law, every child has the right to education, and the State is responsible for ensuring equal opportunities for all children.
7. The right to protection
Among other things, it is forbidden for the custodian to abandon or reject a child, leave the child at a care institution without reason, or endanger the child's mental, psychological, physical, or moral integrity. Article 34 prohibits the custodian from exposing the child to rejection, homelessness, or neglect. Article 35 prohibits the custodian from rejecting, causing the child to become homeless or neglected.
It is considered as threatening to the child or to his physical, mental, psychological or moral integrity to abuse the child habitually, to expose him to exploitation or sexual abuse, or to kidnap, sell or traffic, and thus to require his protection under Article 33.
Concluding remarks
Wadima's Law protects the rights of children and ensures their safety, security, health, and education.
Through these laws, the UAE aims to protect human rights and children's dignity.
Also Read:- The Last of Us Season 2: Here is everything we know so far