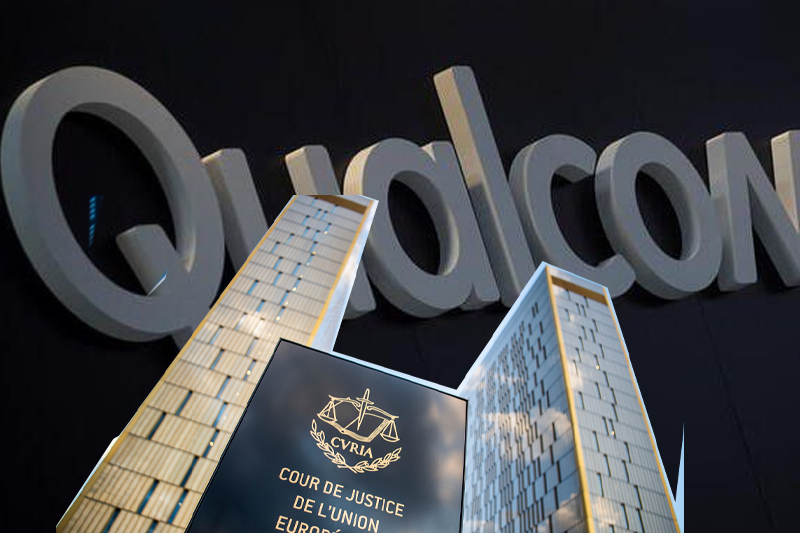 Qualcomm looks to the Europe court again to overturn the antitrust fine
Qualcomm looks to the Europe court again to overturn the antitrust fine
In a move a year after Qualcomm convinced the same court to throw out a much bigger fine in another antitrust case, Qualcomm went back to Europe's second-highest court on Monday to overturn a 242-million-euro ($258.4 million) EU antitrust fine.
In 2019, the European Commission fined Qualcomm for selling its chipsets below cost between 2009 and 2011, a practice known as predatory pricing, to stymie British phone software maker Icera, now owned by Nvidia.
Apple won a major victory last year when the General Court overturned a 997 million euro EU antitrust fine related to Apple's payments to use only its chips in all of its iPhones and iPads.
On the first day of the three-day hearing, Qualcomm lawyer Miguel Rato criticized the Commission's investigations.
Keep Reading
As he told the General Court, this is the second installment of the Commission's campaign against Qualcomm. The first was the exclusivity decision that was rejected by the Court.
In the case, Qualcomm was accused of shutting out rivals from the chipset market because its 3G baseband chipsets accounted for just 0.7% of UMTS market share.
Rato asked, "What price should Qualcomm have charged for each chipset and each quarter in order for it to pass the price-cost test?"
According to Commission lawyer Carlos Urraca Caviedes, Qualcomm's actions showed it was determined to eliminate a rival before it could pose a competitive threat.
The company was about to gain a strong foothold in the market segment, which was crucial for future growth. Qualcomm feared that if it did not act, Icera would expand and become a formidable competitor.
In T-671/19 Qualcomm v Commission, the court will rule in the coming months.
Also Read:- 7 Human Rights That Every Child in UAE Should Have