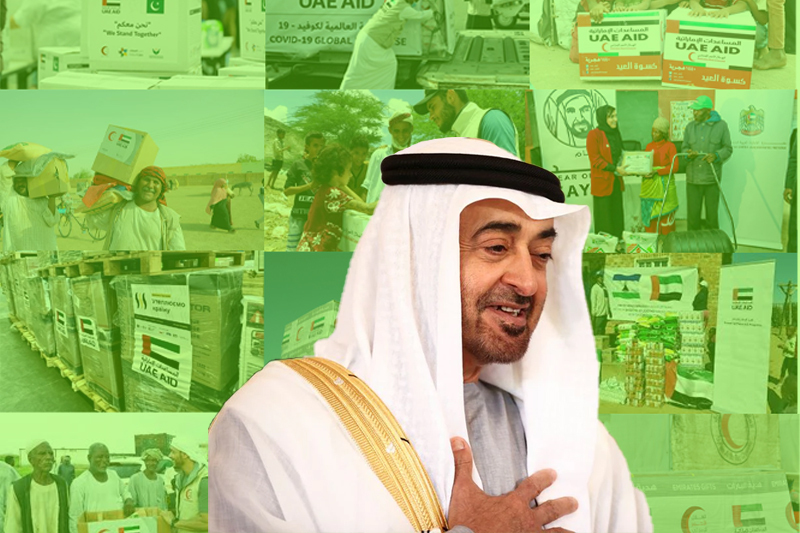 Zayed Humanitarian Day: UAE reflects on inspiring ethos founding leader instilled in community
Zayed Humanitarian Day: UAE reflects on inspiring ethos founding leader instilled in community
On the occasion of Zayed Humanitarian Day, commemorated on the 19th of Ramadan, a number of senior UAE officials highlighted the profound mark the Late Sheikh Zayed bin Sultan Al Nahyan left on all aspects of humanitarian and charity works in the country and abroad.
The day coincides with the anniversary of the passing of the founding leader. Known as the Father of the Nation, the late Sheikh Zayed was the first UAE president and served in his position from the formation of the Emirates in 1971 until he passed away in 2004.
During his tenure, the value of development and humanitarian aid that was directed from the country amounted to roughly Dh90.5 billion, while the number of countries that benefited through this process exceeded 117.
Keep Reading
The late founding father's focus on humanitarian and charitable work is as prominent today as it was at the time. Be it devastating floods from last year in Pakistan or this year's deadly quakes in Turkey, the Emirates has always been at the forefront of charity works across the world.
The Zayed Humanitarian Day is counted among the most important annual events in the UAE. The occasion marks the celebration of the achievements of the late founding father, who was applauded and awarded for his qualitative initiatives to alleviate the suffering of all.
Zayed's legacy is evident in the relief efforts and development aid provided by the Emirates under the directives of President Sheikh Mohamed bin Zayed Al Nahyan and Sheikh Mohammed bin Rashid Al Maktoum, Vice-President and Prime Minister of the UAE and Ruler of Dubai.
The late founding father was the pioneer of charitable work and instilled a culture of benevolence and giving in the hearts of the citizens, said Saeed Mohammed Al Tayer, Managing Director and CEO of Dubai Electricity and Water Authority (DEWA).