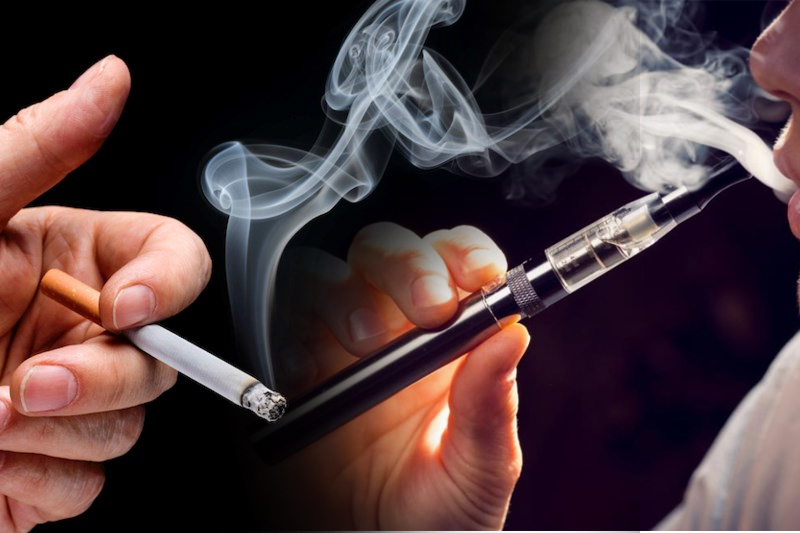 Britain encourages smokers to swap cigarettes for vapes
Britain encourages smokers to swap cigarettes for vapes
The British government has said that nearly one million smokers will be encouraged to swap cigarettes for vapes, a device used for inhaling vapour containing nicotine, in a "swap to stop" policy.
On Tuesday, the Department of Health (DoH) of Britain said that almost one in five smokers would be given a vape, and pregnant women will be offered financial incentives to make the change possible.
On Tuesday, Britain unveiled a scheme to encourage people to give up tobacco products. The scheme is aimed at supporting people to help them quit smoking.
Under the scheme, pregnant women will be given vouchers up to £400 to help them stop smoking as part of the British government's target of reducing the number of smokers to 5 per cent by 2030.
Keep Reading
Neil O'Brien, Parliamentary Under Secretary of State at the Department of Health and Social Care, said, "Up to two out of three lifelong smokers will die from smoking. Cigarettes are the only product on sale which will kill you if used correctly. We will be funding a new national 'swap to stop' scheme – the first of its kind in the world."
The Department of Health and Social Care (DHSC) noted that tobacco had been the reason for the highest preventable cause of death and illness in the country. Reportedly, 9% of women still smoke during pregnancy in the country.
Under the scheme, the authorities will crack down on underage and illicit vape sales across the country. Reportedly, it will cost around £45 million to fund the  "swap to stop" vape policy.
Deborah Arnott, chief executive of the Action on Smoking and Health campaign, welcomed the initiative. Recently, the government announced plans of setting up a new trading standards enforcement team to crack down on vapes being sold illegally to people under the age of 18. Vaping has become popular among children in Britain.