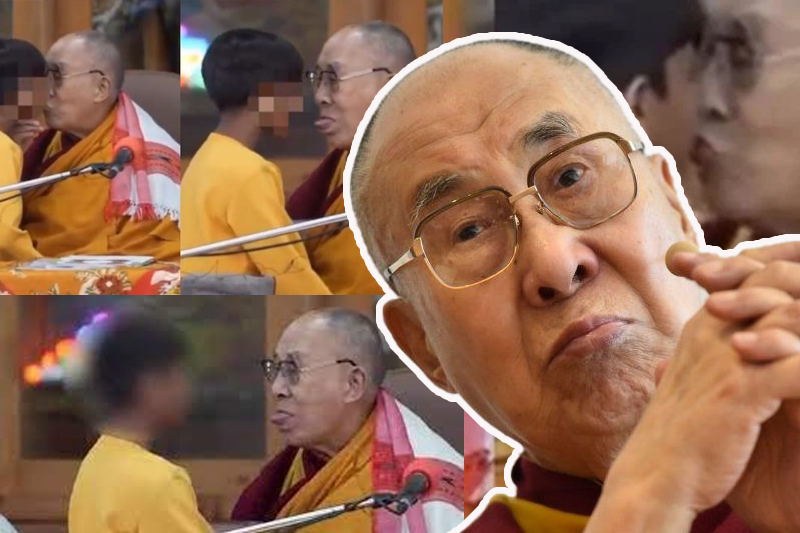 Dalai Lama: Tibetan spiritual leader regrets asking boy to "suck my tongue"
Dalai Lama: Tibetan spiritual leader regrets asking boy to "suck my tongue"
Following intense criticism after a video showed the Dalai Lama asking a boy if he wanted to "suck my tongue", the Tibetan spiritual leader's office said he regrets the incident and wanted to apologise "for the hurt his words may have caused".
A number of social media users called the incident inappropriate and disturbing. The footage also showed the Dalai Lama kissing the boy on his lips. His office said the spiritual leader often teases people in an innocent way, even in public.
The footage is possibly from February 28 at the Dalai Lama's temple in Dharamshala. He had interacted with dozens of students part of a skills training programme organised by the philanthropic arm of M3M Group, called the M3M Foundation.
Keep Reading
In the video that has drawn widespread criticism, the child is seen asking the Dalai Lama if he can hug him. The leader then motions to his cheek, saying "first here" and the boy complies. He then sticks out his tongue, asking the child to "suck my tongue".
As some people laugh, the boy sticks out his tongue as well before withdrawing a little, as does the leader. The Dalai Lama speaks to the child for a while longer, asking him to pay attention to good human beings who bring peace and happiness.
In Tibet, sticking out one's tongue can be considered a form of greeting. Since fleeing the country in 1959, the spiritual leader has been living in exile in India. His office apologised in 2019 after he mentioned in an interview that any future female Dalai Lama should be "attractive".