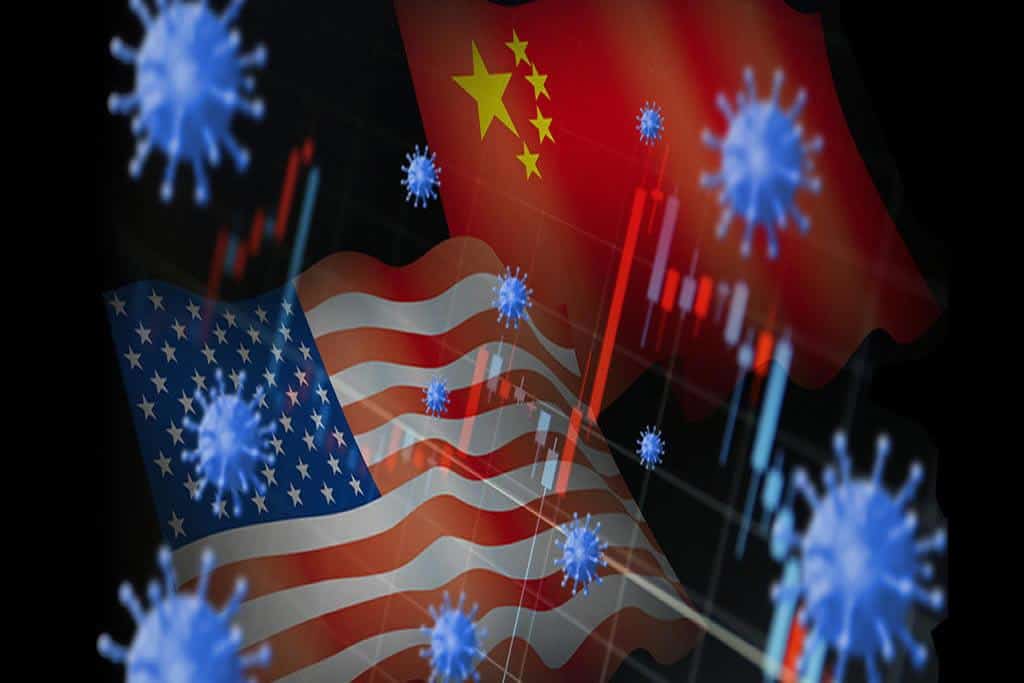 Would COVID-19 rush the US into a new cold war with China?
The escalating rhetoric between the two giants, especially during a crucial election year in the US, has raised fears of a divided world order.
The Phase One trade deal signed between China and the US earlier this year seemed to have eased some of the tensions caused by the trade war and geopolitical rivalry over the past couple of years. But only temporarily. These diplomatic gains have been dramatically reversed with the coronavirus pandemic. The two giants edged towards a new type of cold war and Chinese investments into the US fell, as the insecurities of a superpower in decline were laid bare.
The US has become increasingly shrill about making China accountable for the 'Chinese virus', a line that some western powers are willing to echo in the demand of reparations. On top of the old allegations of China's role in the origins and spread of the disease, the Trump government has threatened to bin the Phase One trade deal, increase tariffs and put the pressure on the export of technology products from the US to China.
According to a Reuters report, it is also seen to be convincing allies to move manufacturing supply chains out of China and indicating that China delayed informing the world about the severity of the virus in order to hoard medical supplies away from its importers. All this has also put China on the offensive, forcing it to adopt a "wolf warrior" diplomacy, which has seen it increase social media responses to political figures and news against China.
Last week, China also issued a 30-page rebuttal of the 24-lies it said were being sprouted by US politicians against it over the COVID-19 outbreak. The response begins by invoking Abraham Lincoln's quote "You can fool some of the people all the time and fool all the people some of the time, but you cannot fool all the people all the time". It refutes allegations that the virus is man-made, provides timelines to prove that China has disseminated information properly and defended criticisms it has faced against the handling of Dr Li Wenliang.
For the rest of the world, these increasing tensions mean the prospect of having to choose between the two powers, which so far they have been able to balance according to their defence and economic interests. And the blame game shows no sign of abating, especially in the US which is entering an election year and the bogey of a malicious China is perfect poll material.
Observers believe that Trump not only seeks to avoid responsibility for a pandemic's grip on the USA by taking this line of approach, but he also hopes to draw out his competitors into expressing even more extreme anti-China sentiments. A 57-page strategy document given by the National Republican Senatorial Committee to all its candidates has three key messages – to emphasise that China caused the COVID-19 pandemic "by covering it up", that the democrats are "soft on China" and that the Republicans will "push for sanctions on China for its role in spreading the pandemic."
Germany Prepares to Ease the Corona Lockdown as European Union Faces Worst Recession