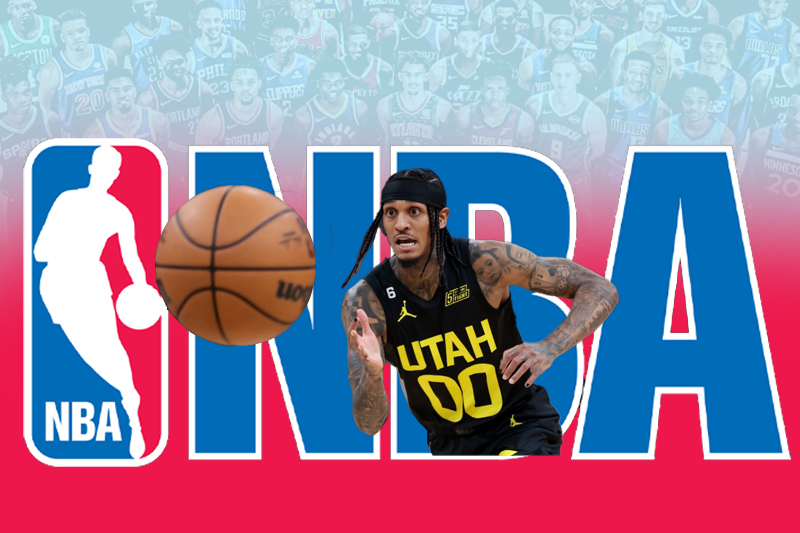 Utah Jazz Nearing Top 10 Draft Pick
Utah Jazz Nearing Top 10 Draft Pick
Utah Jazz is an American professional basketball team based in Salt Lake City, the capital and most populous city of Utah in the United States. Where does the Utah Jazz need to finish in the lottery standings in order to pick in the 2023 NBA (National Basketball Association) Draft?
The Utah Jazz has lost three straight games. The team has just 17 games left to play. Where should the Utah Jazz aim to close the season to be satisfied with their position? How can the Utah Jazz increase its position?
Several teams look at the draft in tiers to determine the quality of players during the match. The top 10 draft pick is nearly four months away. How can the Jazz continue to improve their lottery position?
According to KSL Sports, Victor Wembanyama, a French professional basketball player, stands alone in the top tier. Scoot Henderson, an American professional basketball player, can be the number-two pick for the NBA. He played well for the G League Ignite averaging 16.8 points and 5.1 rebounds. He can be one of the first names called in June.
Keep Reading
Brandon Miller, another American basketball player, played well on the court at Alabama averaging 19.6 points and 8.0 rebounds. He has been named SEC Freshman and Player of the Year.
Amen Thompson, an American professional basketball player for the City Reapers of Overtime Elite, can be picked in the draft. Thompson averaged 16.4 points, 5.9 rebounds, and 5.9 assists in the Overtime Elite league.
Ausar Thompson, another American professional basketball player for the Overtime City Reapers of Overtime Elite and Amen's identical twin, can be considered a top-10 pick as well. He averaged 16.3 points, 7.1 rebounds, and 6.1 assists this season in the Overtime Elite league.
Cam Whitmore, an American college basketball player for the Villanova Wildcats of the Big East Conference, can also land in the top 10 in June 2023. Jarace Walker and Keyonte George can also be named in the top 10.
Also Read:- COP28 president-designate calls for 7% emissions cut, swifter energy transition