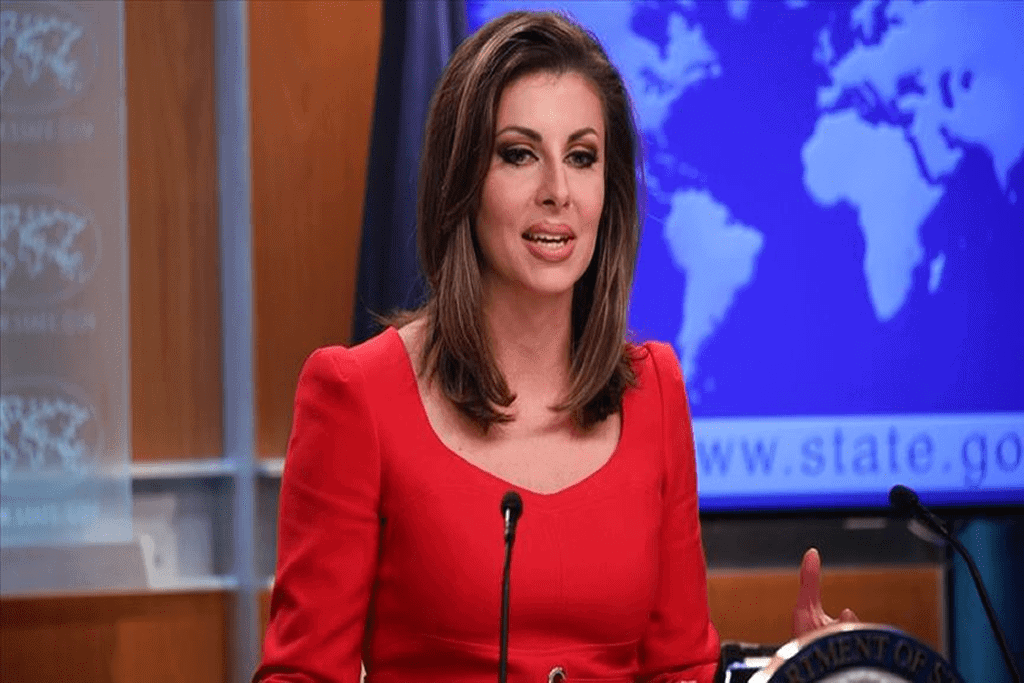 US State Department warns again Iran backed militias from attacking Americans in Iraq
On Monday Morgan Ortagus, spokesperson of the US State Department, reaffirmed speaking to Nadia Bilbassy, Al Arabiya correspondent in Washington that the USA are still going to do everything they can to deter the Shia militias from attacking USA in Iraq as it started with the attacks that were sponsored by Iranian militias to the US embassy earlier this year. "We're starting to see and continue to see more of this activity start to creep up again," stated Ortagus adding that Washington will hold the Iranian regime accountable for any actions by the Shia militias in Iraq against US interests, reminding also the killing of the top Iranian general Qassim Soleimani on January 3, in Baghdad.
"We put real pressure on the Islamic Republic of Iran. We will continue to hold the Islamic Republic of Iran accountable wherever we find their malign activity and we will make sure we have the resources to do so." Previously affirmed US Secretary of State, Mike Pompeo, commenting the death of Soleimani.
Read More:- Section 144 imposed in North-East Delhi as violent clashes over CAA continue
Ortagus reaffirmed that USA are deeply concern for the killing of innocent protesters in Iraq. "You know, we have seen a lot of protests around Iraq, and we understand that people are frustrated with their government. It's one of the reasons that you've seen a change in leadership and that we saw the last prime minister resign." The spokesperson said to Al Arabiya, stressing the necessity that the newly-designated prime minister form a representative government comprising all political groups, included Sunni, Shia, Kurds, and everyone. "We need a unifying presence in the central government in Iraq, and so we think the stability and security of Iraq, and especially the central government, is important. We will continue to work on that relationship quite closely".
The Ortagus' statement confirms the US strategy in the area and sounds like a new warning for Tehran that will always be held accountable for any malign activity. According to the US State Department spokesperson, the United States were serious at the beginning of the year when they warned Iran on this before Qassim Soleimani was killed and they're serious about it now. Iran need to take those warnings seriously.
To Read More Middle East Latest news and Latest news on africa