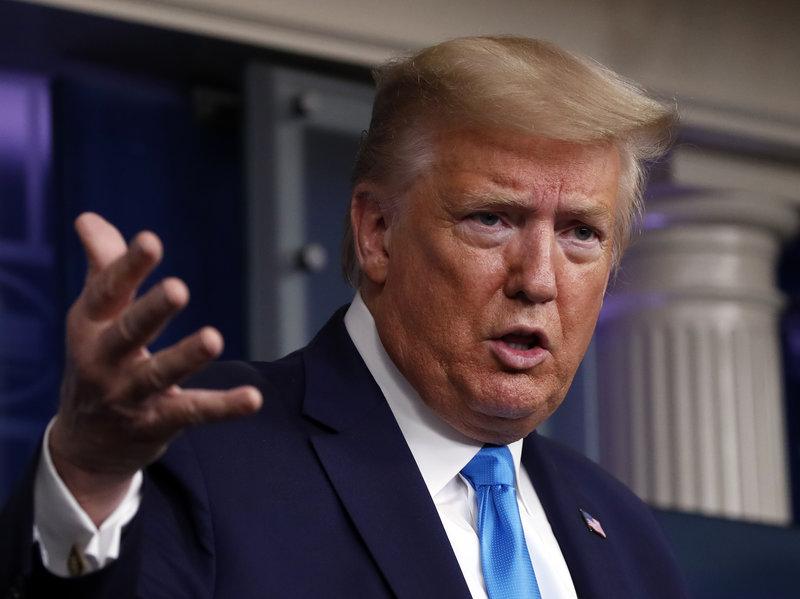 US may reconsider joining WHO, but with 'conditions': Top US official
The White House on 31 May said that it might reconsider joining the World Health Organization (WHO).
However, the US government has attached condition to its decision to revise its decision on WHO. The first condition for rejoining is the world health body should limit its reliance on China, and secondly, the organization must put an end to corruption.
Earlier on 29 May, the US President Donald Trump announced the US withdrawal from WHO. Ever since the COVID crisis broke out, the US has accused the WHO of sharing misinformation about the viral disease, in collusion with China.
The novel corona virus has killed more than 300,000 people worldwide. The US National Security Advisor Robert O Brien, in an interview with a news channel, said that WHO must initiate reforms, out an end to corruption, and reduce reliance with China.
Defending Trump's decision to leave the world health body, O'Brien said that the world organization should have reacted quickly to check the spread of the virus from China.
Following the termination of WHO membership, the US intends to spend the $400 million on other public health organizations with worldwide reach.
O' Brien said the amount which earlier US used to spend on aid to WHO, will now be given to health workers in Africa through the President's Emergency Plan For AIDS Relief (PEPFAR). PEPFAR is a US government initiative to mitigate health concerns such as HIV/AIDS epidemic and help save people affected by such diseases. Similar aid will be provided to international NGOs such as the Red Cross and the Doctors without Borders.
In addition to that, the aid money will also be donated to hospitals engaged in fighting severe diseases.
O'Brien shared how the US government and the US citizens' tax money is used in Africa to protect people from HIV/ AIDS. According to him, the WHO isn't saving the lives of African people who have HIV/ AIDS.
The top official from Trump administration accused the communist government of China of controlling WHO.
Speaking on the recent escalation of tensions between the US and China, the advisor spoke about the US policy on Hong Kong. O'Brien said the US would take "proportionate" measures to check China's growing ambitions about Hong Kong.
Also Read:- China's Hong Kong law escalates tensions for EU in the world order