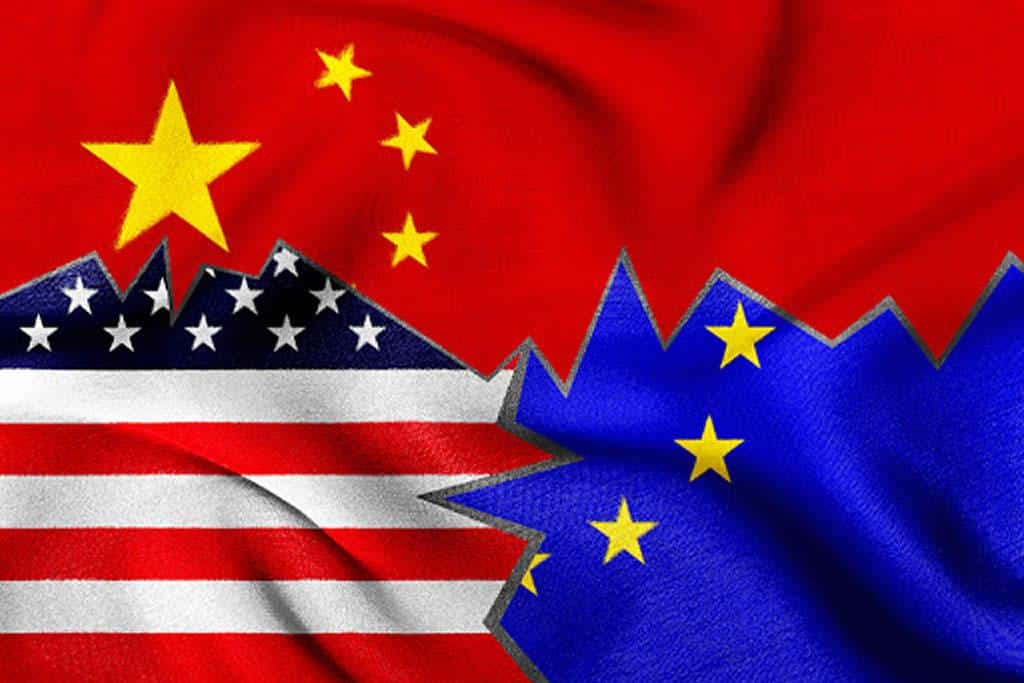 China's Hong Kong law escalates tensions for EU in the world order
China's handling of Hong Kong has raised grave concerns with the European Union governments, implying that it will affect the EU-China relations. Furthermore, the EU is facing potential complications with the United States over Washington's unprecedented response to the tensions between China and Hong Kong. This dilemma has emerged for the EU amid inevitable efforts of post-pandemic recovery and continuing tussle with the UK on a major foreign policy issue since Brexit.
During a meeting with foreign ministers of the 27 nations of the bloc on Friday, EU foreign policy chief Josep Borrell called for the need for dialogue over Hong Kong and to discuss with Chinese authorities about the repercussions of the move on some issues of mutual interest. EU's cautious statement came after strong condemnation from the United States, Britain, Australia, and Canada against Chinese legislation against Hong Kong's freedom.
Notably, EU's relations with China have been facing certain strains amid the Coronavirus pandemic and ongoing Sino-US cold war which can pose adverse consequences in the world order.
Responding to China's move in Hong Kong, U.S. Secretary of State Mike Pompeo said that the US will no longer treat Hong Kong as autonomous for trade and economic purposes, which will have drastic impacts on the economy of the city. Earlier, US President Trump also announced to impose sanctions on China over its Hong Kong approach. On the other hand, British foreign secretary Dominic Raab said that the UK will extend visa rights for as many as 300,000 Hong Kong British national (overseas) passport holders if China continues with the repressive laws. Meanwhile, Retaliating to international criticism of its national security law on Hong Kong, China on Friday threatened countermeasures against the UK and the US.
Significantly, the EU has been divided on China amid the ongoing circumstances. While European governments have been ensuring measures to tighten their defence against Chinese investment in Europe, certain leaders of the bloc raising questions against China's handling of the Coronavirus pandemic. Even though world governments have been critical of China's security law, the European Union has maintained a diplomatic stand. At the same time, the bloc is making efforts to steer clear from the US-China spat.
China's National People's Congress on May 28 approved a resolution to impose controversial national security laws on Hong Kong which would ban any activities that would endanger China's national security, secession, and subversion of state power in the city. Critics have been calling China's move as a big blow to Hong Kong's autonomy and freedom that has been enshrined in the territory's laws since 1997.
Read:- EU Council appointed new Force Commanders for Operation IRINI