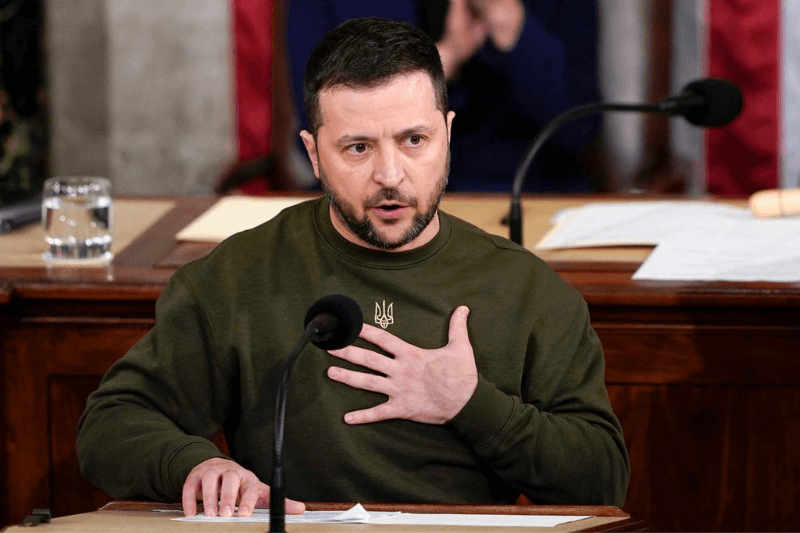 ukraine war mini crisis brewing up as west heads toward elections
Ukraine War: Mini-Crisis Brewing Up As West Heads Toward Elections
Once considered rock-solid, the support that Ukraine has been receiving from some of its biggest supporters in its fight against Russia's aggression is starting to show cracks.
A series of controversies have raised new uncertainties about the West's commitment to helping expel Russian troops from foreign territory more than 18 months into the war.
And Russian President Vladimir Putin will be ready to capitalise if he finds the neighbour is running low on weapons or other military support.
Playing Down Any Talk Of A Rift
Signs of discord have started to emerge. In July, Britain's then-Defence Minister Ben Wallace said Ukraine should show "gratitude", after Kyiv renewed its vocal push to join NATO.
This week, Ukraine filed a complaint at the World Trade Organisation against Hungary, Poland and Slovakia for banning imports of Ukrainian farm products.
Polish Prime Minister Mateusz Morawiecki said his country is "no longer transferring any weapons to Ukraine because we are now arming ourselves with the most modern weapons."
Keep Reading
Trying to play down any talk of a rift, Polish President Andrzej Duda said Morawiecki was only referring to newly ordered weapons that wouldn't ever go to Ukraine anyway.
The new show of Western discord has come against a backdrop of a slow Ukrainian counteroffensive against Russia, who still controls substantial portions.
Ties With Ukraine Becoming Hostage To Electoral Campaign
Ukraine's Volodymyr Zelensky has been trying to shore up US support for his country, which has factored into the political campaign ahead of next year's presidential election.
In Europe as well, politics is taking centrestage. Lithuanian President Gitanas Nauseda has said his country was ready to "facilitate" dialogue between Ukraine and Poland.
"Polish-Ukrainian relations have become hostage to the Polish electoral campaign," said Piotr Buras, a Warsaw-based senior fellow at the European Council of Foreign Relations.