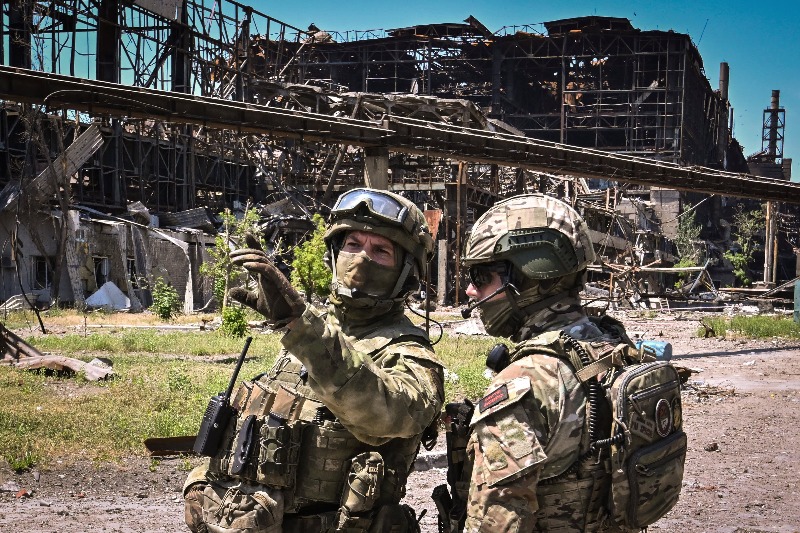 ukraine requests russia treat arrested foreign soldiers humanely
Ukraine requests Russia treat arrested foreign soldiers humanely
In a statement released on Monday (18 July), the Ukrainian foreign ministry accused Russia of mistreating Ukrainian POWs and exploiting them for political ends, and urged that Russians detained while fighting for Ukraine be treated humanely.
According to the 1949 Geneva Conventions, which outline international standards for humanitarian treatment, Russia was asked to abide by them.
Foreign Minister Sergei Lavrov slammed the Russian government's "illegal treatment of Ukrainian prisoners of war, in particular Russia's use of them for its own political reasons."
Related Posts
It is our demand that Russia respects international humanitarian law, particularly the Geneva Convention on POWs, when it is dealing with Ukraine's servicemen who are being held captive by the Russian military.
On Ukrainian soil, it stated that Ukrainian law required military duty for "all foreign citizens and stateless persons" fighting for Ukraine's army.
According to the 1949 Geneva Conventions on the Protection of Victims of War and 1977 Additional Protocol I, "the legal status of combatants" applies to servicemen of the Ukrainian Armed Forces.
In the event that they are captured by an enemy power, this status permits them to be regarded as prisoners of war.
A Russian-backed separatist court in east Ukraine sentenced a Moroccan and two Britons to death in June for fighting for Ukraine. The sentences have been appealed.
Last week, the United Kingdom expressed "grave worry" about claims that a British humanitarian worker had died while in the hands of "a Russian surrogate in Ukraine."
The foreign ministry announcement was not immediately met with a response from Russia. Russia has already stated that it is investigating claims that a Russian soldier mistreated Russia while detained in Ukraine. Ukraine has stated that it will investigate any abuses of prisoner of war care and take appropriate legal action if necessary.