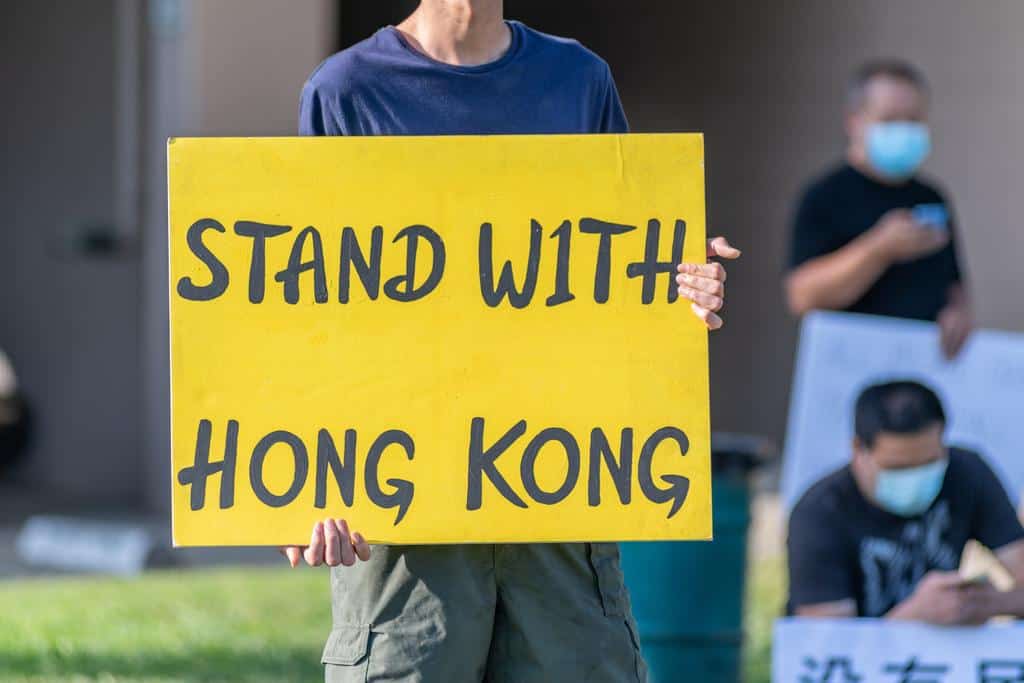 UK and Australia offer support to Hongkongers
With a controversial security law taking effect in the city, residents fear persecution under China's authoritarian rules.
The security law in Hong Kong, passed after an opaque legislative process that took less than six weeks, came into effect on the eve of the 23rd anniversary of Hong Kong's handover from Britain to China. Conceived as a 'one nation, two systems' model that was meant to give the city a high degree of autonomy from mainland China, these laws are the most significant rejig of the relationship between the central authorities and the Hong Kong Special Administrative Region since the handover itself and gives the Communist Party of China new levels of control.
The law criminalises a vague range of actions that are seen as secessionist, subversive, terrorism-related or colluding with foreign forces. For a city that has been protesting since 2014 over increasing Chinese control over their affairs, this meant immediate arrest and prosecution for even peaceful activities such as shouting slogans or holding banners calling for reinstating Hong Kong's independence. Serious offenders, those considered the brains behind the protests, could be sentenced to life imprisonment, while others could receive jail terms of up to three years.
Since the law came into effect, at least 10 people have been arrested under its stringent charges including a 15-year-old girl who waved a Hong Kong independence flag. The police have also been meeting protests with pepper spray and water cannons and have arrested nearly 400 people. There is unrest and paranoia among the public as the consequences of the new law lie in wait to be discovered. Since the first murmurs of the law, there has been an increase of emigration enquiries from Hong Kongers. British Prime Minister Boris Johnson has reiterated the promise to offer nearly 3 million British National Overseas (BNO) passport holders the right to settle in the UK. Australian Prime Minister Scott Morrison also said that they were working on a scheme to provide safe haven to Hong Kong residents. China has come out strongly against the suggestion. It has promised countermeasures and said the UK would have to bear all consequences of taking in any fleeing Hongkongers. The UK has no right to grant residency to BNO holders who are essentially Chinese citizens, China has said, and would be a violation of agreements between the two countries. Britain too has said that the new security law violates the Sino-British declaration signed during the handover in 1997.
Also Read:- The evolution of Russia, from the USSR to geopolitical protagonist