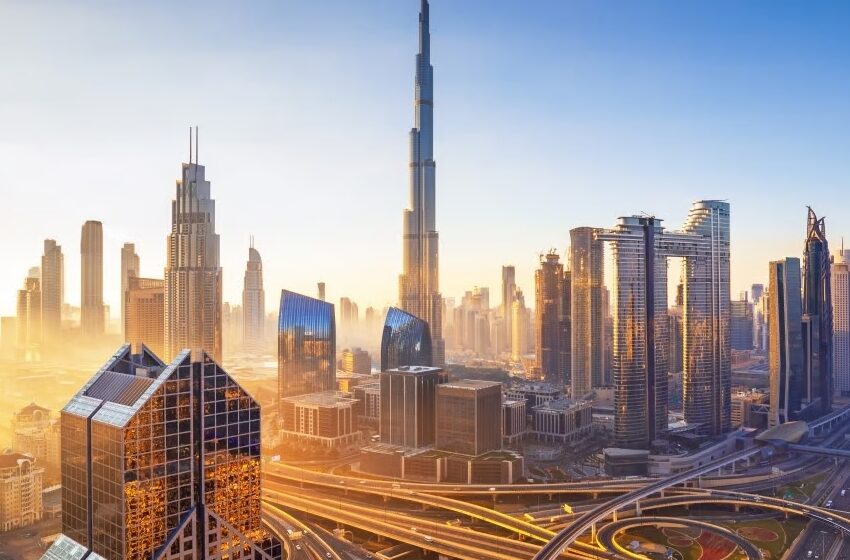 uae tops global rankings as premier destination for foreign investment (fdi)
UAE Tops Global Rankings as Premier Destination for Foreign Investment (FDI)
As per Kearney's Emerging Market Index for the Middle East and North Africa (MENA) region, the United Arab Emirates (UAE) has reasserted its position as a leading foreign investment hub.
The United Arab Emirates (UAE) has secured the top regional position and the third global position in a highly regarded index, thereby confirming its reputation as a desirable destination for investment.
The Kearney index assesses nations on a range of criteria, such as foreign direct investment (FDI) inflows, economic expansion, governmental regulations, and commercial environment. The United Arab Emirates' noteworthy achievements in these domains have resulted in its attainment of a distinguished standing in the rankings.
The Foreign Direct Investment Dashboard, recently published by the Ministry of Economy and Competitiveness (MOEC) of the United Arab Emirates, serves to underscore the nation's accomplishments in drawing foreign investment. The dashboard offers a thorough analysis of the foreign direct investment (FDI) scenario in the United Arab Emirates (UAE) and highlights its strong investment climate, favorable business policies, and strategic measures aimed at fostering economic development.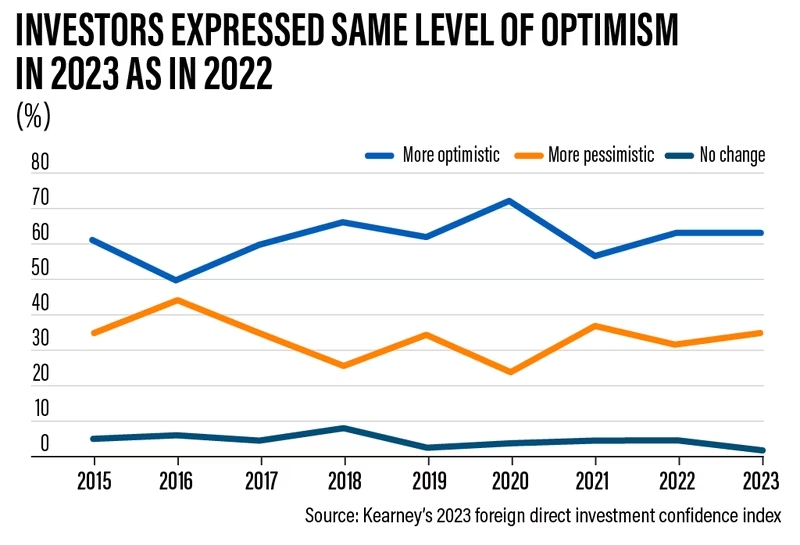 The United Arab Emirates has emerged as a favored location for international investors due to its advantageous geographical position, exceptional infrastructure, consistent political climate, and conducive business atmosphere. The nation has been proactively endeavoring to broaden its economic base and diminish its dependence on petroleum, and its endeavors have yielded positive outcomes.
Proactive Approach: Public-Private Partnerships and Innovation Initiatives
The United Arab Emirates' proactive stance towards economic reforms, innovation, and investment promotion has rendered it an attractive destination for foreign investors in search of profitable prospects in the region.
The Minister of Economy, His Excellency Abdullah Bin Touq Al Marri, has remarked on the UAE's accomplishment in drawing foreign investment. He stated that the UAE's persistent high placement in worldwide investment rankings is indicative of the nation's steadfast dedication to establishing a favorable atmosphere for enterprises and investors. The UAE's status as a prominent international investment destination is attributed to its strategic vision, pro-business policies, and top-notch infrastructure.
Keep Reading
The United Arab Emirates has demonstrated a proactive approach in the implementation of measures aimed at attracting and retaining foreign investors. The aforementioned measures encompass the implementation of extended visas for investors, entrepreneurs, and specialized professionals, the creation of free zones that provide appealing incentives for commercial enterprises, and the strengthening of the nation's legal and regulatory structure to cultivate a propitious investment atmosphere.
By prioritizing pivotal industries such as technology, innovation, renewable energy, healthcare, and tourism, the United Arab Emirates (UAE) has successfully lured foreign investment. The nation's proactive efforts in advocating for public-private partnerships (PPPs) and fostering innovation through initiatives such as the UAE Innovation Month and the Dubai Future Accelerators have created a dynamic environment for startups and entrepreneurs.
The United Arab Emirates' impressive performance in international investment rankings can be attributed to its steadfast dedication to economic diversification, innovation, and policies that are conducive to attracting investors.
It is anticipated that the nation will persist as a prominent location for foreign investment and a symbol of stability and potential in the MENA region, as it forges ahead in its pursuit of sustainable economic advancement.