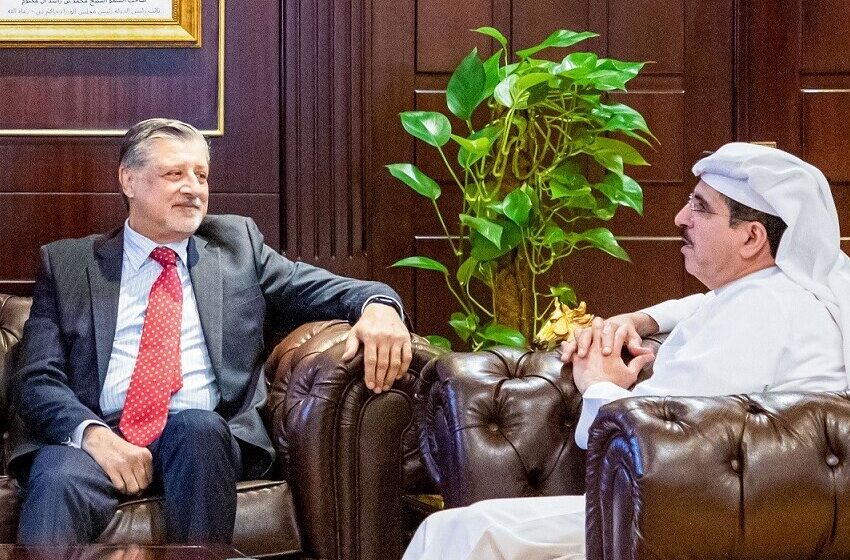 (c) Emirates 24/7
DEWA Receives CEO of COP28: A Step towards Sustainable Energy Future
The recent visit of the CEO of the 28th Conference of the Parties (COP28) to the Dubai Electricity and Water Authority (DEWA) is a significant step toward a sustainable energy future for the United Arab Emirates and the rest of the world. DEWA's proactive approach in hosting the COP28 CEO at its Dubai headquarters demonstrates the nation's commitment to combating the global climate crisis and assuming the global leadership position in the sustainability agenda.
DEWA, the leading utility provider in the United Arab Emirates, has been at the forefront of efforts to promote renewable energy and sustainability. During the meeting, DEWA's senior leadership shared their vision and ongoing initiatives to support the UAE's National Climate Change Plan, which includes ambitious targets for reducing greenhouse gas emissions, increasing renewable energy capacity, and boosting energy efficiency.
Keep Reading
DEWA's Vision: Ambitious Initiatives to Support UAE's National Climate Change Plan
The chief executive officer of DEWA emphasized the importance of innovation and technology in promoting the development of sustainable solutions such as solar power, energy storage, and smart grid technologies. Mohammed bin Rashid Al Maktoum Solar Park is one of the largest solar parks in the world, and DEWA plans to expand its capacity to 5,000 MW by 2030.
DEWA has launched a number of energy efficiency programs to reduce energy consumption in a variety of industries, in addition to renewable energy programs. These initiatives are in line with the United Arab Emirates' commitment to the United Nations' Sustainable Development Goals, specifically Affordable and Clean Energy (SDG 7) and Climate Action (SDG 13).
The United Arab Emirates actively participates in global climate change discussions and promotes international cooperation, extending DEWA's sustainability efforts beyond its borders. As the host nation for COP28, the United Arab Emirates have an exceptional opportunity to influence the global climate agenda. The meeting between DEWA and the president of COP28 exemplifies the UAE's commitment to leading by example and catalyzing substantial action toward a more sustainable future.
The UAE's commitment to sustainability and proactive measures to counteract climate change sends a strong message to the international community. By highlighting its sustainability initiatives and advocating innovative solutions, the UAE advances the global sustainability agenda and inspires other countries to take action.
The UAE's dedication to combating climate change and promoting renewable energy and energy efficiency is reflected in DEWA's hospitality to the COP28 CEO and its ongoing sustainability efforts. The UAE's innovative initiatives and participation in global climate discussions serve as a model for other countries. Through its leadership and dedication to sustainability, the United Arab Emirates is influencing the global sustainability agenda and catalyzing significant action toward a more sustainable future.