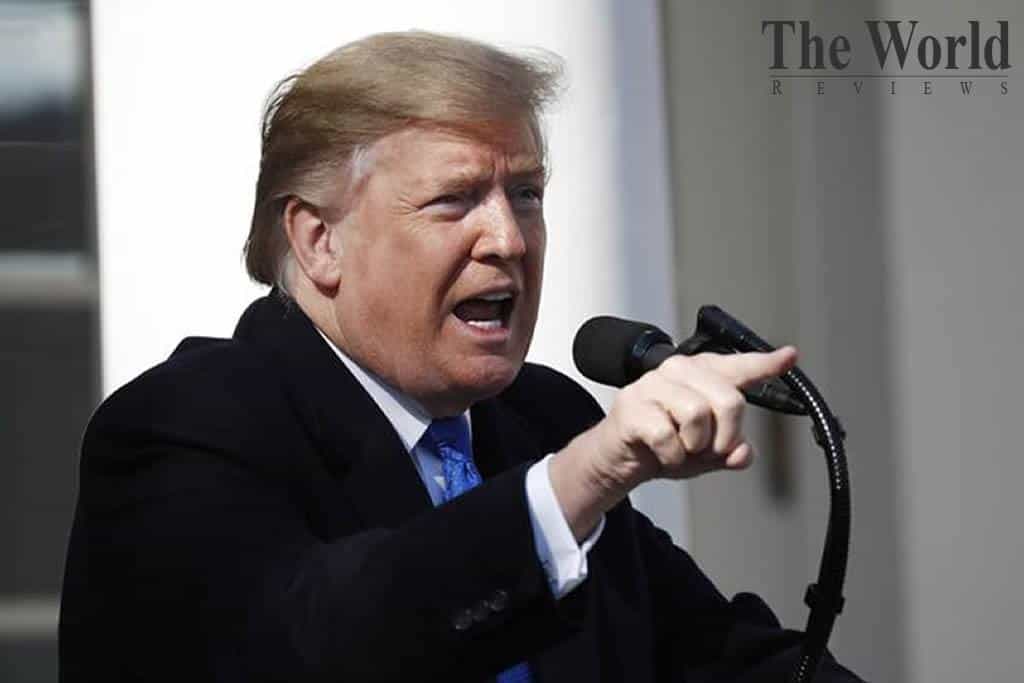 Trump wins favor as he pushes strategic petroleum reserves to be topped up
Oil prices are emotional to decision making and this was evident as it made a jump of 5percent the moment Trump announced that Department of Energy would purchase crude for the nation's strategic petroleum reserve (SPR).
Making a political win for himself yet again, something that might win Trump the vote bank for the future, he made a public statement when he addressed the nation from the Rose Garden, "We're going to fill it right up to the top, saving the American taxpayer billions and billions of dollars, helping our oil industry [and furthering] that wonderful goal — which we've achieved, which nobody thought was possible — of energy independence."
Here are some Donald Trump Related News
> Donald Trump ignores European Union leaders' complaints concerning COVID-19 travel bans
> US president Donald Trump bans all travel from Europe for one month
> Kremlin: Trump will not attend the Day of Victory in Moscow
The Coronavirus outbreak has meant both things- a loss in demand and excess of supply. While the OPEC breakdown with Russia in loggerheads, Saudi Arabia could be exhibiting a supply glut, bringing production to a record 13 million barrels per day. With many opting not to travel, demand has gone down dramatically across the world.
According to economists, the SPR is one of the few levers that the U.S. can always pull in times of oil market tumult. It's a classic defense mechanism in place. It has served the country well, when supplies get tight or otherwise become unavailable during times of natural disasters or geopolitical turmoil. Releases of supplies have served to short-circuit price rallies in the past, and this filling may well serve to ebb the current sell-off.
Also Read:- Chinese ambassador summoned to state department after statements by Chinese Foreign Ministry on coronavirus
America had started to develop its own dependency on its own reserves to meet domestic demand. There was a time it was only dependent on imports. An energy expert in Rand Corp, Keith Crane says that "it does not matter where the oil comes from and goes anywhere else. The Global oil markets are so intertwined that changes in any one part of the system can trigger effects elsewhere."
But the U.S. still spends huge sums on oil because the rise in world prices has more than made up for the drop in U.S. imports.
Click here to Read More News of America Today