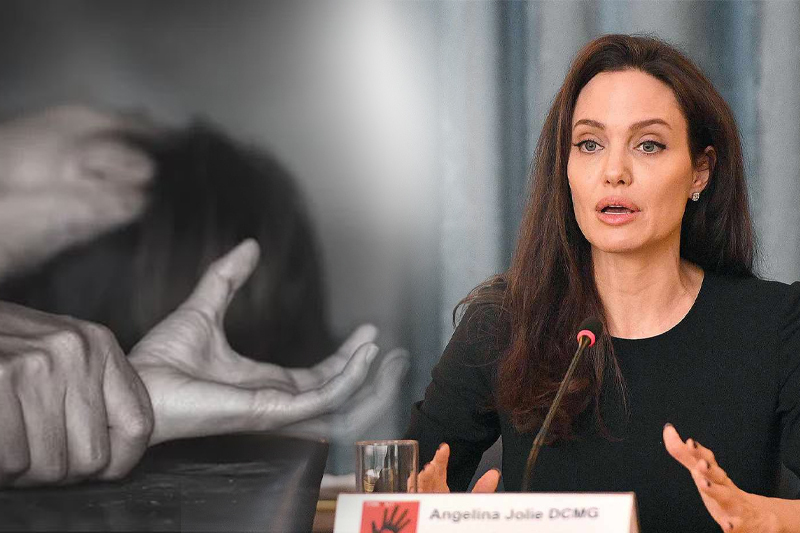 time to step up action against wartime sexual violence un special envoy angelina jolie
Time to step up action against wartime sexual violence: UN special envoy Angelina Jolie
Angelina Jolie has criticized and raised red flag over the extreme lack of action by governments across the globe towards providing support to survivors of wartime rape, calling it "deeply painful and frustrating".
The UN special envoy for refugees, who has launched the Preventing Sexual Violence in Conflict Initiative (PSVI) with the then foreign secretary William Hague in 2012, said, "There had not been nearly enough progress on bringing perpetrators to justice, prioritising survivors' needs or ending impunity."
Angelina Jolie wrote for The Guardian, "There has been some progress … but it has not been nearly enough to meet the needs of survivors, or to deter perpetrators from using rape as a weapon of war in almost every new conflict in the past decade. Despite the commitments governments made, we have not seen significant, lasting action at the global level. This is deeply painful and frustrating."
Attending a ceremony marking 10th anniversary of PSVI in London, Jolie said, "We meet and discuss these horrors and agree that they should never be allowed to happen again. We promise to draw – and to hold – that line." She continued, "But when it comes to hard choices about how to implement these promises, we run into the same problems time and again. We run into some security council members abusing their veto power, such as in the case of Syria. We run into economic and political interests being put first, treating some conflicts as more important than others. And we run into a lack of political will, meaning that governments in recent years have downgraded the importance of efforts to combat war-zone sexual violence, despite the direct link to international peace and security."
Keep Reading
UK government has, in this direction, announced new funding of £12.5m over three years to tackle violence, majority of which will be used to support survivors. The foreign secretary, James Cleverly, said: "So today, we stand in solidarity to support survivors and to bring justice. But also to send an unequivocal message to those who order, allow or perpetrate sexual violence: we will not tolerate it and we will push for perpetrators to be prosecuted."
The PSVI summit, that is scheduled to run for two days, will commence on Monday and is expected to be attended by ministers and representatives from 70 countries. Survivors of violence will also be a part of the summit along with Nobel laureates Nadia Murad and Denis Mukwege.