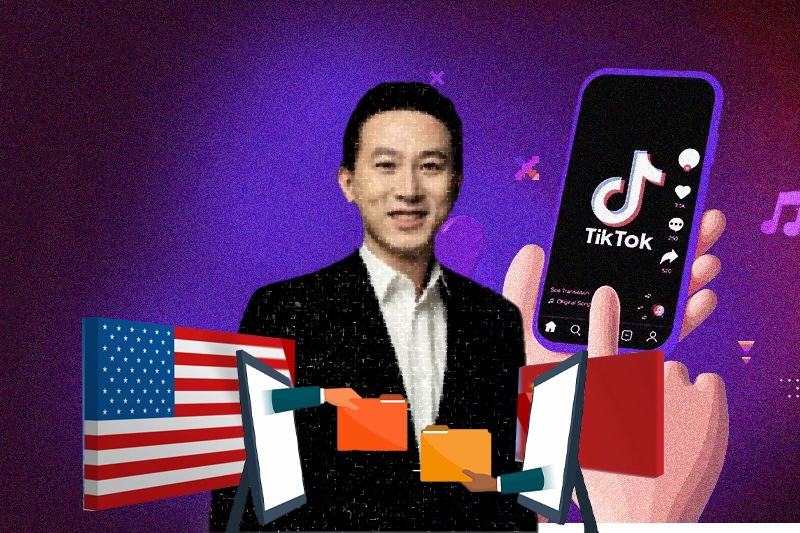 TikTok has never shared US data with the Chinese government, says TikTok CEO
TikTok has never shared US data with the Chinese government, says TikTok CEO
Shou Zi Chew, TikTok's chief executive officer (CEO), is set to testify before the House of Representatives Energy and Commerce Committee, the oldest standing committee of the United States House of Representatives, on Thursday.
According to Reuters, Shou Zi Chew will tell lawmakers that the Chinese-owned short video app, TikTok, has never, and would never, share the data of US users with the Chinese government.
In the testimony, TikTok CEO would tell that ByteDance, a Chinese internet technology company, is not owned or controlled by any government across the world.
He submitted written testimony to the US. The US House of Representatives Energy and Commerce Committee posted the testimony on Tuesday. In the testimony, he reportedly said, "TikTok has never shared, or received a request to share, U.S. user data with the Chinese government. Nor would TikTok honour such a request if one were ever made." TikTok's CEO will also say that ByteDance is not an agent of any country, including China.
Keep Reading
Reportedly, the Joe Biden administration in the US gave orders to all government agency staff to delete TikTok from their federal devices and systems over security concerns. The Biden administration reportedly demanded that the Chinese owners of TikTok divest their stake in the app or it could face a complete ban in the US.
The US FBI (Federal Bureau of Investigation) also claimed that Bytedance had the potential to share the users' data with the Chinese government.
Chew reportedly said in the testimony, "Bans are only appropriate when there are no alternatives. But we do have an alternative." TikTok said that it spent over $1.5 billion on "Project Texas" to secure the data of the users. TikTok urged the Biden administration to support the plan.
According to Chew's testimony, 60 per cent of ByteDance is owned by global investors, consisting of Blackrock, General Atlantic, and Sequoia.