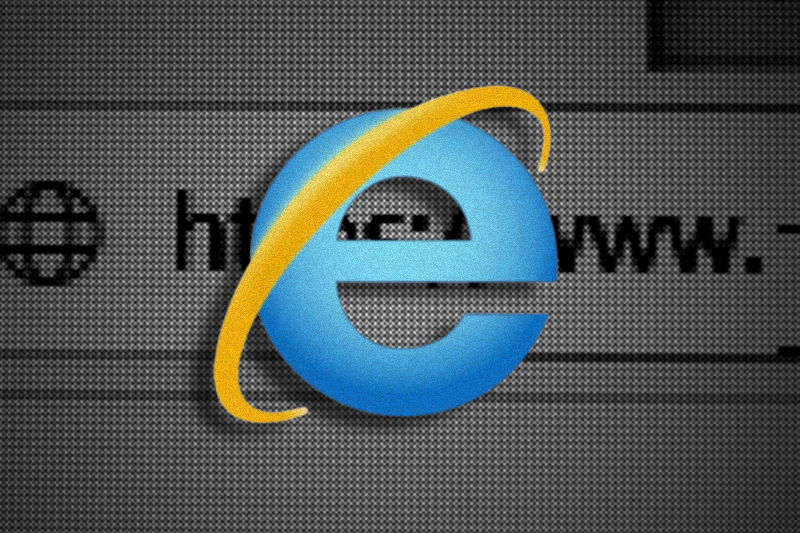 the og browser internet explorer retires today
The OG browser Internet Explorer retires today
After Wednesday, the Microsoft will cease rendering support to the OG browser Internet Explorer, that at a time was the dominant version of browsers – a favorite of many old schools, and still continues to be adored by many.
With this, the 27 year old browser application joins the tech industry's trash bin with Blackberry phones and dial up modems.
Retirement pre-planned
The pulling off the shelves of Internet Explorer is not a sudden jolt. Microsoft had said a year earlier that it would be putting a final full stop on Internet Explorer on June 15, 2022. With this the users would be pushed towards Microsoft's Edge browser that was launched in year 2015.
Also Read: Best Sites to Download Audiobook Torrents In 2022
A faster replacement
Microsoft has made it clear that the decision is taken for moving forward. "Not only is Microsoft Edge a faster, more secure and more modern browsing experience than Internet Explorer, but it is also able to address a key concern: compatibility for older, legacy websites and applications," Sean Lyndersay, general manager of Microsoft Edge Enterprise, wrote in a May 2021 blog post.
Social media has been flooded with users marking the Internet Explorer's "passing". Twitter users have even referred to t as a "bug-ridden, insecure POS" or the "top browser for installing other browsers." On the other hand, many users made it a moment to share nostalgia of the 1990s era through memes.
The first version of Internet Explorer was released by Microsoft in 1995. This was the era when web surfing was dominated by first widely famous browser, Netscape Navigator. Launch of IE was the end of Navigator.
Also Read: 5 Paid VPN Services To Protect Your Online Privacy
But as the various explorers came in like Mozilla's Firefox and Google's Chrome, the popularity of IE started to fade away. This was also because the IE was too slow, prone to crashing and highly vulnerable to hacking. Today's market is dominated by Chrome browser with about 65 per cent share of global browser market. This is followed by Apple's Safari share of 19 per cent.