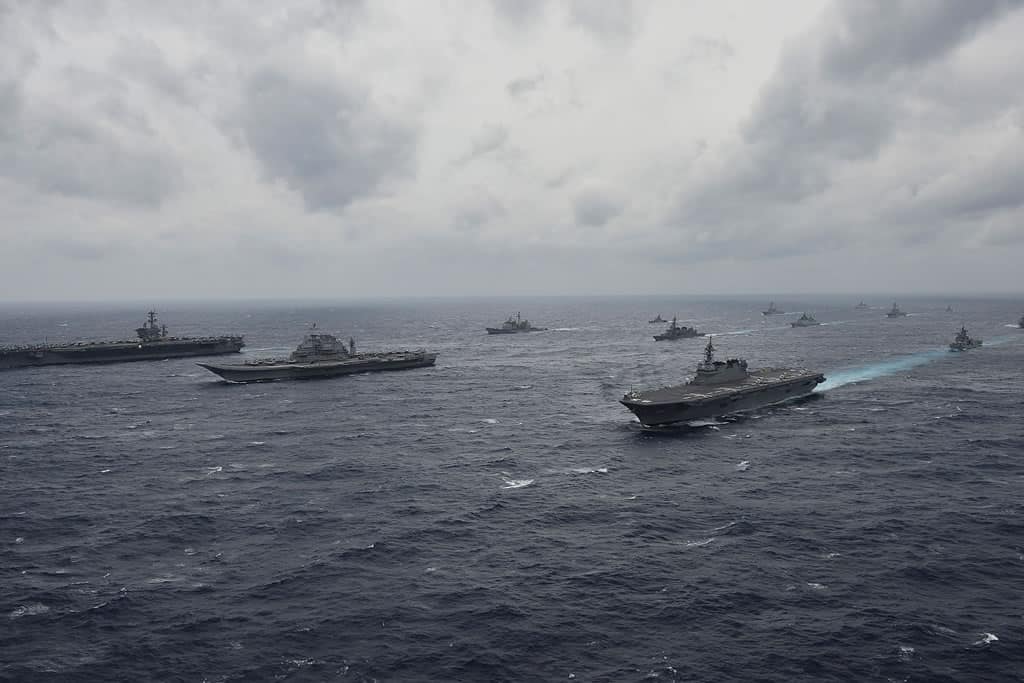 The future of the new militarised Quad
With the Malabar naval exercise now slated to include participation from all four Quad countries, a fresh new geopolitical facet opens up in the Indo-Pacific theatre.
On October 10, India announced that it will invite Australia to participate in the Malabar naval exercises between India, Japan and the United States. For the group that is back after a 13-year-old hiatus, this is a significant step forward. And while this isn't necessarily an anti-China alliance as some pundits are rushing to predict, it's military implications are not lost on it either. While it downplayed the development it also said that military cooperation should ensure regional peace and stability.
For the four nations in the Quad, who already have deep bilateral defense ties, this grouping is also an opportunity to present a united face on regional issues, now with the tacit backing of their joint militaries. The United States is already speaking on regularising and formalising the group though India would like to play by the ear. But whichever route they take, they will be sending some important signals.
First is around the nature of the exercises which will focus on anti-submarine warfare. China can't miss the intent. While it doesn't suggest that the Quad would be in combat together should the situation arise, it will suffice if the idea of this unity acts as a deterrence. Besides, when it comes to the ongoing standoff between India and China, the militarised Quad is next to pointless when it comes to preventing the breakout of hostilities in the continent. But what it can do is prevent it from spilling into the sea.
Front and centre in the Quad's agenda however should be to come up with a framework to recognise activities that are detrimental to its interests and coordinate their economic, diplomatic and political instruments against them. This includes helping countries that have deep economic ties to China, and hence are vulnerable to its whims, break out from this dependence.