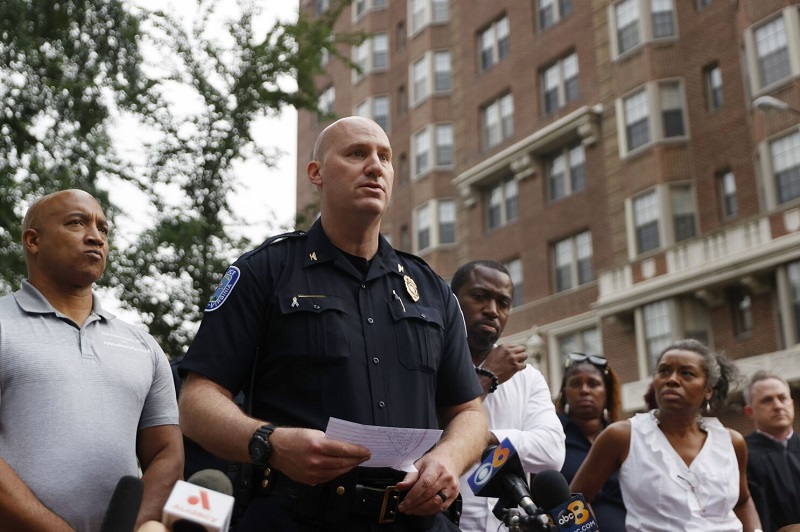 Shooting at Virginia high school graduation leaves two dead, suspect in custody
Shooting at Virginia high school graduation leaves two dead, suspect in custody
A deadly mass shooting during a high school graduation ceremony in Richmond, Virginia, at 17:13 local time Tuesday left two killed and five others injured.
The suspect, 19 – who police believe knew at least one of the victims – has been taken into custody, Interim Richmond Police Chief Rick Edwards said. While another person with a handgun was also initially detained, police now believe he had nothing to do with the incident.
According to school officials, the shooting took place during a ceremony for the Huguenot High School. Students in graduation gowns were seen running for safety. While another ceremony scheduled for the same day was postponed, all classes are cancelled on Wednesday.
The two victims fatally shot include an 18-year-old male student who was part of the graduating class and his father, 36, police say.
Keep Reading
The suspect opened fire outside the Atria Theater after the ceremony had ended. Calling the shooting a "selfish act", Richmond Mayor Levar Stoney stressed at a news conference, "A child should be able to … enjoy the accomplishment with their friends and families."
In an alert sent to students on Tuesday, the university said there is no ongoing threat to the community and the police were on the scene to respond to the brutal act.
According to Chief Edwards, seven officers were stationed outside the theatre to direct traffic and three were working inside when the shots broke out.
In addition to five victims sustaining non-life-threatening injuries in the incident, two people suffered falls and a girl, 9, was hit by a car during the disturbance, he continued.