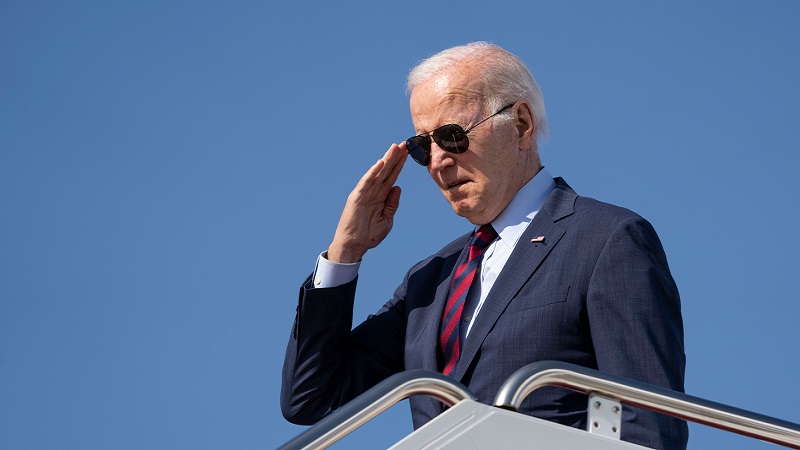 Biden's Economic Policy: A New Era of Progressive Reforms
Biden's Economic Policy: A New Era of Progressive Reforms
President Joe Biden's presidency has been marked by a remarkable shift in economic policy, reminiscent of transformative Democratic leaders like Franklin Roosevelt and Lyndon Johnson. Despite not having the same level of congressional support enjoyed by his predecessors, Biden has employed astute negotiation tactics to advance his agenda and secure significant victories. This article explores the key features of Biden's economic policy, including reindustrialization, combating climate change, investing in science and education, addressing income inequality, and revitalizing public infrastructure. Furthermore, it analyses the implications of Biden's approach for US politics and draws parallels to the situation in the United Kingdom.
Negotiation Tactics and Political Craftsmanship
Facing a lack of majorities in Congress, President Biden has relied on his political acumen and shrewd negotiation skills to navigate the challenges of a divided government. By understanding the motivations and constraints of his opponents better than they understand themselves, Biden has consistently outmanoeuvred his rivals. When confronted with the threat of significant spending cuts, he skilfully brought Republicans to the table and secured a deal that was overwhelmingly favourable to his policy goals. The president's ability to allow his opponents to save face while advancing his own agenda highlights his pragmatic and conciliatory approach to politics.
Keep Reading
A Shift in Republican Ideology
The Republican Party in the United States has undergone an ideological transformation, with fiscal conservatism giving way to a focus on social conservatism and nationalism. While the party still pays lip service to spending cuts, it is increasingly reluctant to confront the political consequences that accompany drastic reductions in public spending. The new battleground for Republicans is centred around issues such as opposing progressive social movements and prioritizing America-first policies. This shift, reminiscent of former President Donald Trump's politics, may have limited success in the US, but it is unlikely to resonate in the British political landscape.
Financial Implications and Taxation
Biden's ambitious spending plans have raised concerns about the financial implications for the United States. With the country accounting for a significant share of the global GDP, there is room for increased spending, but this will necessitate an expansion of the tax base. The Internal Revenue Service, however, has been weakened over the years, and Biden aims to bolster its capacity to target the undertaxed super-rich. Despite political battles that will inevitably arise, raising taxes is unlikely to hamper economic growth significantly. Research indicates that tax cuts have little to no impact on growth, debunking the notion that reducing taxes automatically stimulates the economy.
Bidenomics: A New Consensus
The economic vision championed by Biden, often referred to as "Bidenomics," represents a new consensus and embraces the concept of "modern supply side" economics. This approach, encapsulated in the 2022 Economic Report of the President, emphasizes ambitious public investments, particularly in achieving net-zero emissions, and fosters a collaborative partnership between the government and businesses to drive economic growth. The success of this approach in the United States has garnered international attention, with other nations, such as the United Kingdom, considering similar strategies.
Implications for the United Kingdom
The Conservative Party in the United Kingdom finds itself in a situation analogous to the Republicans under McCarthy. While ideologically aligned with limited public spending, British Tories are apprehensive about the consequences of implementing such policies. Consequently, they support the green transition and provide aid to emerging technologies, albeit with tepid enthusiasm. The potential adoption of an anti-"woke" stance, mirroring the US right, may prove challenging in a more liberal and easygoing British society. Moreover, the looming spectre of having to raise taxes rather than cut them adds further complexity to the political landscape.
President Joe Biden's economic policy represents a significant departure from previous administrations. Despite facing political challenges due to a lack of congressional majorities, Biden has employed his negotiation skills effectively, achieving substantial victories in line with his policy priorities. The shifting landscape of Republican ideology, financial implications, and the emergence of a new economic consensus underpin the transformative nature of Bidenomics. As the United States and the United Kingdom approach national elections, the liberal left finds itself in a favourable position, with the potential to make significant gains in both countries.