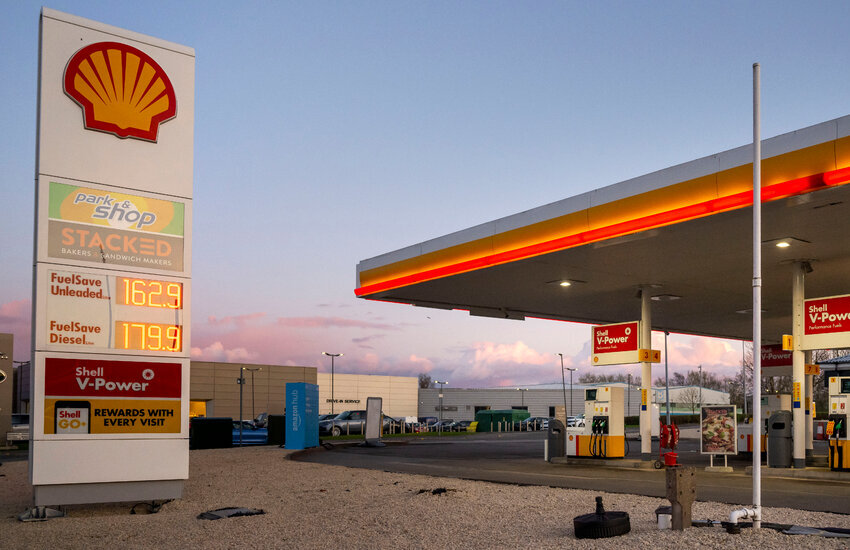 shell's profit in 2022 more than doubles to $40 billion
Shell's profit in 2022 more than doubles to $40 billion
Shell posted a record $40 billion profit in 2022, the energy company announced on Thursday, February 2, ending a turbulent year in which a jump in energy prices following Russia's invasion of Ukraine enabled it to pay historic returns to its shareholders.
The British company's record earnings, which more than quadrupled from a year ago, parallel those disclosed by US competitors earlier this week and are set to increase pressure on governments to increase taxes on the sector even more.
"We intend to remain disciplined while delivering compelling shareholder returns," said CEO Wael Sawan in a statement accompanying the company's first earnings report since he assumed control on January 1.
On the back of a strong rebound in earnings from liquefied natural gas (LNG) trading, Shell also posted a record fourth-quarter profit of $9.8 billion, surpassing analyst estimates of $8 billion.
The yearly profit of $39.9 billion eclipsed the previous record of $31 billion set in 2008 by a significant margin. It was fueled by an increase in oil and gas prices, solid refining profits, and robust trade.
Shell shares ended the day 1% lower due to a sharp sell-off in the energy sector, following an earlier 3% increase.
Despite recording a loss in the third quarter and a sharp decline in liquefaction volumes due to outages at LNG facilities, the LNG division's earnings reached a record high of $6 billion, boosted by strong overall trading earnings on the back of gas price volatility.
Governments grappling with escalating energy costs have responded by putting windfall taxes on the energy sector, but Britain's Labour opposition party said that Prime Minister Rishi Sunak was not doing enough.
Keep Reading
Ed Miliband, the climate policy spokesperson for the Labour Party, said in a statement that the government is letting fossil fuel firms off the hook by refusing to enact a fair windfall tax.
Shell stated that it anticipates incurring approximately $2.4 billion in accounting costs related to windfall levies in 2022, and will pay $500 million in cash tax in Britain this year.
As previously stated, Shell increased its dividend by 15% in the fourth quarter, marking the sixth rise since the company reduced its payout by more than 60% in response to the 2020 COVID-19 outbreak.
In addition, the business launched a fresh $4 billion share repurchase program for the next three months, the same as the previous three. It repurchased $19 billion in shares in the year ending in February 2023, roughly double the amount repurchased before to the 2019 pandemic.
The profits enabled Shell and many other Western energy companies to conceal the enormous write-downs they incurred on Russian assets they abruptly abandoned after the outbreak of conflict.
Thursday, Shell said that it continues to ship some Russian LNG.
In an effort to substantially cut greenhouse gas emissions in the future decades, Shell intends to create a substantial renewables and low-carbon energy enterprise.
In 2022, the corporation invested around 14% of its $24.8 billion in capital expenditures in its renewables and energy solutions sector, or approximately $3.5 billion. In 2023, capital expenditures will reach between $23 billion and $27 billion.
Shell's debt decreased from $52.6 billion at the end of 2021 to $44.8 billion at the end of 2022 due to the increase in income. Its gearing ratio decreased to 19% from 23.1% one year prior.