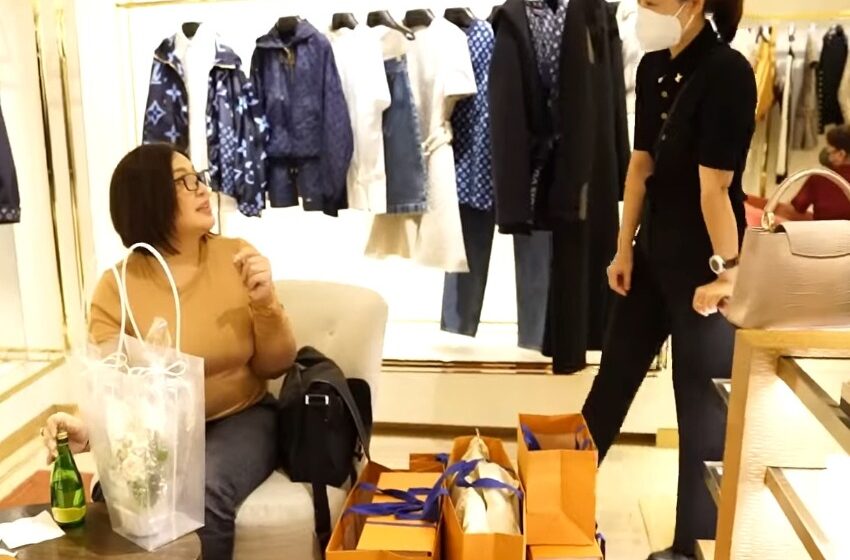 (c) Preview
Sharon Cuneta gets ignored at an Hermes store in South Korea 
Sharon Cuneta revealed that, during her most recent trip to South Korea, she was "refused entry" into a Hermes store.
Sharon recently went on vacation to Seoul, South Korea, and in a video blog post that she released on September 30, she revealed some snippets from her trip. In these clips, she can be seen sampling some Korean food and purchasing K-pop goods.
The Megastar also indulged in some retail therapy at some of Seoul's trendiest boutiques. On the other hand, Sharon revealed that she had been prevented from entering a Hermes store, which was where she had planned to buy a belt in the beginning.
"Nagpunta lang ako dito para bumili ng sinturon sa Hermes. I didn't want to go shopping because I was just at this mall to buy a belt from Hermès. However, I was not permitted to enter)," she added in her video blog. Sharon did not provide any further details regarding the incident; however, she did upload a tape of her having a conversation with a member of the staff at the boutique. She noted in the caption of her YouTube video that she was "Turned away at the Hermes store."
Keep Reading
She changed her plans and proceeded to the adjacent Louis Vuitton store, which was able to satisfy her shopping needs instead. Sharon was spotted talking to some of the staff members of Louis Vuitton while she was purchasing numerous goods from the company. The employees of Louis Vuitton also offered her a bottle of champagne and flowers as gifts while she was there. Champagne and flowers were in the gift basket. "Thank you, Louis Vuitton. Thank you," she said.
Sharon and her colleagues returned to the Hermes store while toting her recent acquisitions from Louis Vuitton, and this time she informed the salespeople there that she had "purchased everything."
After the event, Sharon also shared a scene from the movie Pretty Woman, in which Julia Roberts' character tells the saleswoman who treated her unfairly that it was a "huge mistake." Sharon shared this scene as a response to the incident.
When Sharon attempted to make a purchase at a high-end store in another country, she was denied entry on multiple occasions, so this is not the first time it has happened to her. During her appearance as a guest in Tonight With Boy Abunda in 2019, Sharon said that this had occurred to her at least three times, with one of the occurrences taking place at the Cartier jewelry store in Hong Kong. The actress said that when she enquired about an item while wearing a plain shirt and trousers, she was refused to be attended to by a sales agent even though she had asked about the item.