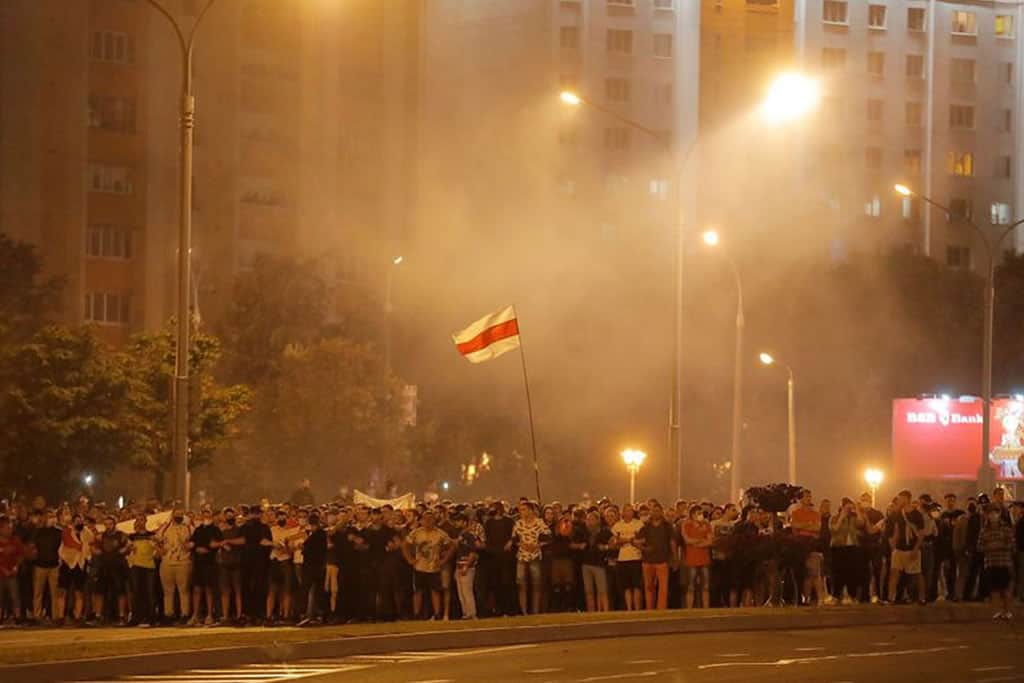 Protests continue in Belarus over 'rigged' elections
Even as the key opposition candidate disappeared into the neighbouring country, detractors of long-time president continued to protest the biased election results.
It was widely anticipated that Alexander Lukashenka, President of Belarus from 1994, would be declared the winner of Sunday's elections. Not because he is popular. Quite the contrary, public sentiment is largely against him with increasing support for political novice Svetlana Tikhanovskaya who has promised free and fair elections if she is elected. Because that is certainly not an option under Lukashenka who is often referred to as Europe's last dictator.
Belarus: Violence, Abuse in Response to Election Protests – Thousands Detained; Beatings, Stun Grenades, Rubber Bullets https://t.co/Ho6gIIcgf2 pic.twitter.com/PfFbaD8ehG

— Måns Molander (@manmader) August 12, 2020
Even before results were declared, protests have been breaking out across the country calling for transparent elections and easing up of the crackdown on opposition leaders. But the authorities have been unrelenting. On Monday, it was announced that Lukashenka won more than 80% of the votes triggering condemnation and accusations of election rigging. Tikhanovskaya, who reportedly got only 10% of the votes, said she would contest the results and went to the Central Election Commission to lodge a complaint. Here is where things get murky.
She was reportedly held there for over seven hours and no one heard from her after she was released. Today, Belarusian foreign minister said that she has crossed over the border to Lithuanian and is "safe" and was "resting". Tikhanovskaya herself released a video, looking forlorn, saying she had to take the "very difficult decision" of leaving the country for the sake of her children. Soon another video of her emerged, this on taken a day earlier during her detention in Belarus, asking the public to accept Lukashenka's "victory" and stop protesting.  But clashes between protestors and police continued on for a second night. Confrontations were reported from all across the country and police detained over 3,000 people, nearly a third of them in the capital city of Minsk. Rubber bullets, stun grenades and tear gas were used on demonstrators. There were videos of police vans ramming into crowds and mowing down people as well. Protestors fought back with stones and fireworks from behind barricades built out of metal barriers, wooden crates and other objects. One man died after an explosive divide went off in his hand, making him the first casualty of the protests.
Also Read:- Australia Green Energy Train hits roadblock with Covid commission recommendations