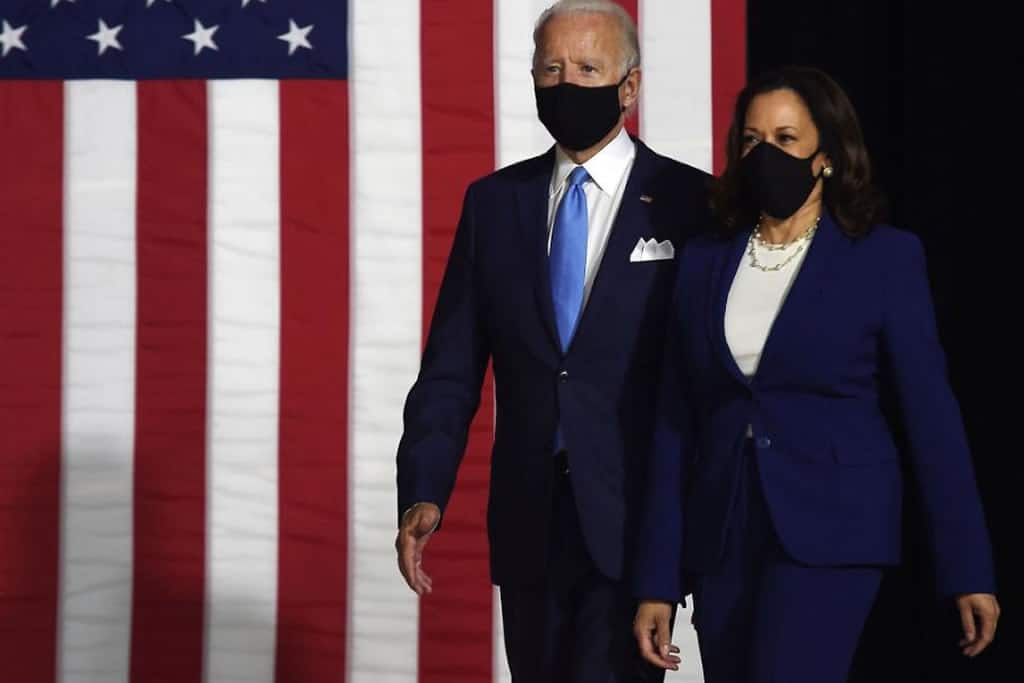 Joe Biden choose Kamala Harris as his deputy
Joe Biden has chosen Kamala Harris as his deputy. Kamala Harris is the first African American woman to be nominated for the vice presidency. Pragmatic and moderate, the California senator was considered the safest choice from Joe Biden's campaign for the vice presidency."Smart, intelligent, and ready to be a leader." Joe Biden said describing Kamala Harris, the Democratic senator chosen for the vice presidency, in announcing his choice to his supporters. Biden has repeated several times that he wants to appoint a vice president who can take command in case the need arises. And this is partly due to his advanced age: if Biden wins the White House, he will be the oldest president ever elected.
Kamala Harris said in a tweet that Joe Biden is the one who can unite the Americans because he has spent his life fighting for us. "As president, he will create an America that lives up to our ideals." She added, expressing her happiness to join him and "do everything possible to make him our Commander-in-Chief." "Perfect together but wrong for America." It's the comment of the US President Donald Trump's on the Joe Biden-Kamala Harris duo. The president also tweets a video in which he attacks Harris, an expression of that radical left that wants to raise taxes by billions of dollars. The "fake" Harris and the "slow Joe are perfect together, but wrong for America." He stressed. "I know Senator Kamala Harris has a long time. She is more than adapt to the position. She has spent her career defending the Constitution. It is a beautiful day for our country. Now we win". Former president of the United States, Barack Obama, commented. For Obama, with Harris, Joe Biden has an ideal partner to face America's real challenges.In times like those in America today, with a pandemic that has already claimed 167,000 deaths and with a protest movement like the one following the killing of George Floyd – two key themes in the election campaign – Harris was the more sensible choice. "These are not normal times. I need someone who works alongside me, who is intelligent, tough, and ready to be a leader," affirmed Biden. He is aware that today's choice is also a choice that looks to the future, to that 2024, when he who is 77 years old, perhaps will no longer have the age and strength to run again.
ALso Read:- Protests continue in Belarus over 'rigged' elections