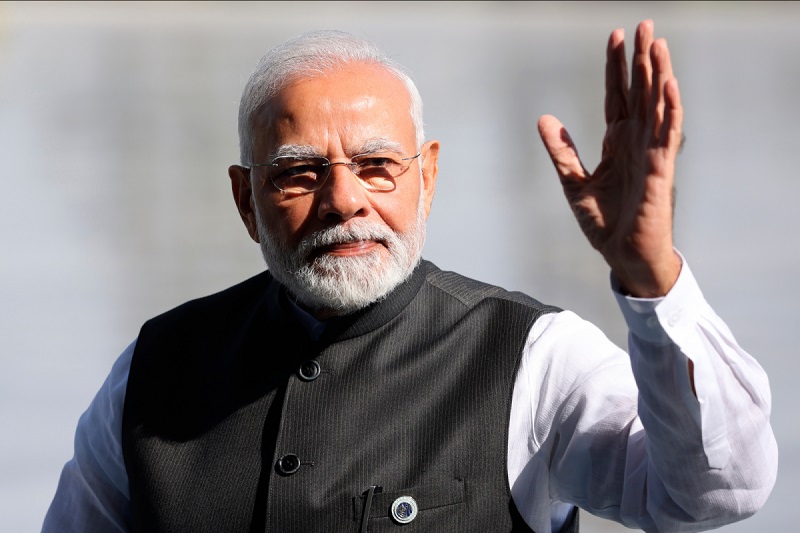 PM Modi's Trip to The US & Geopolitics
PM Modi's Trip to The US & Geopolitics
This plan aims to strengthen the links between the two countries defense industries and research organizations.
Foreign Secretary Vinay Kwatra said that the visit should be seen mainly as making connections for joint development and production of military platforms and collaboration in critical technologies. The goal is to get more countries to work together, not to make individual defense deals.
Reports say that during Prime Minister Modi's visit, both India and the US will likely announce progress on important defense agreements. 
What are the main defense deals in this visit to the US?
These deals include making the F414 engine for GE Aviation and buying 31 MQ-9 drones that can carry weapons. Senior US officials have also talked about progress in making it easier to work together to develop and make semiconductors.
Foreign Secretary Vinay Kwatra said that the relationship between India and the U.S. shouldn't just be seen in terms of military equipment deals when talking about the above deals. He said that the bigger picture of the relationship should be thought about, meaning that the focus should be on working together beyond narrow defense agreements.
Keep Reading
He said that the defense industrial production roadmap would be "hopefully one of the most important things to come out of this visit."
In the plan for defense cooperation, joint development and production of hardware, better cooperation between industrial ecosystems related to defense, and better connectivity within defense supply chains are all emphasized. India and the US have a lot of things in common, but the main focus is on improving cooperation between defense companies.
Kwatra said that the two countries' defense ties were strong and active, pointing out the many bilateral and regional military exercises that were done. He also said that the armed forces staffs talk to each other regularly and that India uses a lot of US equipment and platforms.
The leaders of a leading India-US advocacy group told PTI that Prime Minister Narendra Modi can build relationships with different stakeholders in the US and that his visit sends a strong message that the bilateral relationship is important and the most important partnership of the 21st century.
On June 22, Prime Minister Modi will be given a formal welcome at the White House. He will then meet with President Biden alone and with his delegation. He will also give a speech to a joint session of the US Congress and attend a state dinner hosted by President Biden.
While he is in the US, Prime Minister Modi will meet with a wide range of well-known people in both New York and Washington, DC. Vinay Kwatra, who is the Foreign Secretary, added that this would also include some well-known CEOs.
PM Modi's Trip to The US and aims at a defense deal will bring vibration in Geopolitics!
Prime Minister Narendra Modi said that the strength and depth of the relationship between New Delhi and Washington are at levels that have never been seen before. He thinks that India is working to get the place it deserves on the world stage, especially at a time when geopolitics are very unstable.
The US has worked hard to get closer to India because it sees it as a possible strategic counterbalance to China and Moscow, too.