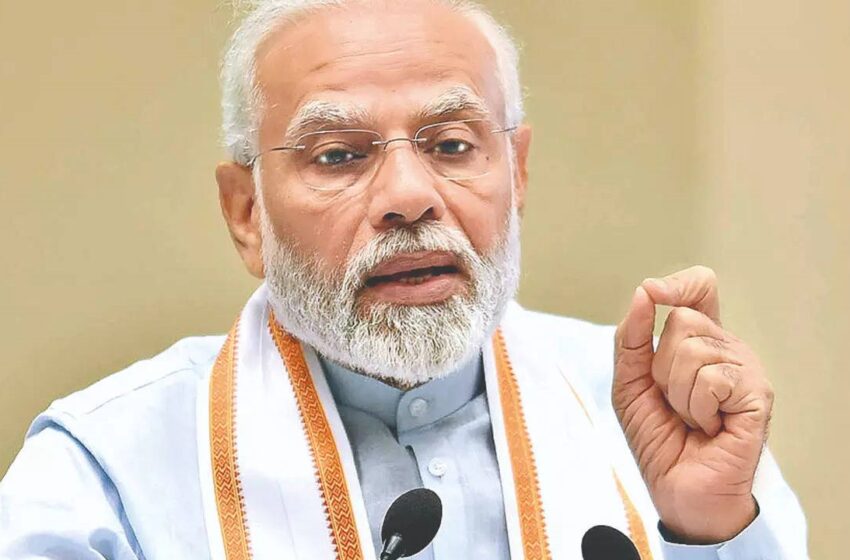 How Indian-Americans are Ready for State Visit of PM Modi
How Indian-Americans are Ready for State Visit of PM Modi
Prime Minister Narendra Modi's first state visit to the U.S. will start on Tuesday, so Indian Americans in the U.S. are getting ready for a big event with music and dance to celebrate. In a performance that will take place at the historic Freedom Plaza near the White House on Wednesday from 10 a.m. to 2 p.m., nearly 25 cultural programs will show how vibrant and different the cultures of 15 Indian states are.
Around 160 artists from all over the world, from Kashmir to Kanyakumari, will show off their cultures. There will be more than 7,000 Indian Americans there. "We grew up in a developing India where we were taught to be proud, united, and patriotic. We remember how proud we felt when we sang our patriotic songs as kids. Now that we live here, this place is my "karma bhumi." We are presenting a mix of these two cultures today, and we are very proud to do so on the important day that India's Prime Minister is visiting us, said Raghu Pantulla, a musician, who was quoted by ANI.
In the past, Modi's international trips were mostly about meeting with people from the Indian diaspora. Recently, thousands of people with Indian roots got together in Australia to welcome India's prime minister.
"As India's Prime Minister, Narendra Modi is very well-liked by the Indian diaspora around the world," said Bharat Barai, chairman of the Indian American Community Foundation. People who were born in India and now live in the US permanently makeup almost 4.5 million of the country's people.
Keep Reading
The US President and First Lady have invited India's Prime Minister to come to the US. On June 22, a state dinner will be held to mark the event. On his schedule, the PM will also give a speech to the Joint Session of the US Congress. This state visit is a big step forward for relations between India and the US. S. Jaishankar, who is in charge of external affairs, said that the holiday is the highest level of honor and respect.
On June 23, the PM will have lunch with US Vice President Kamala Harris and Secretary of State Tony Blinken. He will also talk to diaspora from all over the US who have been invited to Washington.
Officials say that PM Modi will be the first leader to speak twice to the US Congress. The last time he spoke to Congress was during a visit in 2016.
PM Modi will do yoga in New York.
On Wednesday, which is International Yoga Day, PM Modi will do yoga at the headquarters of the United Nations. At the event, people from more than 180 countries are expected to take part. In 2014, during the first year of PM Modi's first term, June 21 was named the International Day of Yoga by the United Nations. This was a big win for India abroad. Modi will be in charge of the ninth annual International Yoga Day celebrations from 8 to 9 a.m. on the North Lawn of the UN headquarters.
"Yoga is the union of mind and body, thought and action, of self-control and satisfaction, of harmony between man and nature, and a whole-person approach to health and well-being. "It's not about exercise; it's about finding a sense of unity with yourself, the world, and nature," Prime Minister Modi had said.
This is the third state visit that Biden has hosted. The other two were for the presidents of France and South Korea.