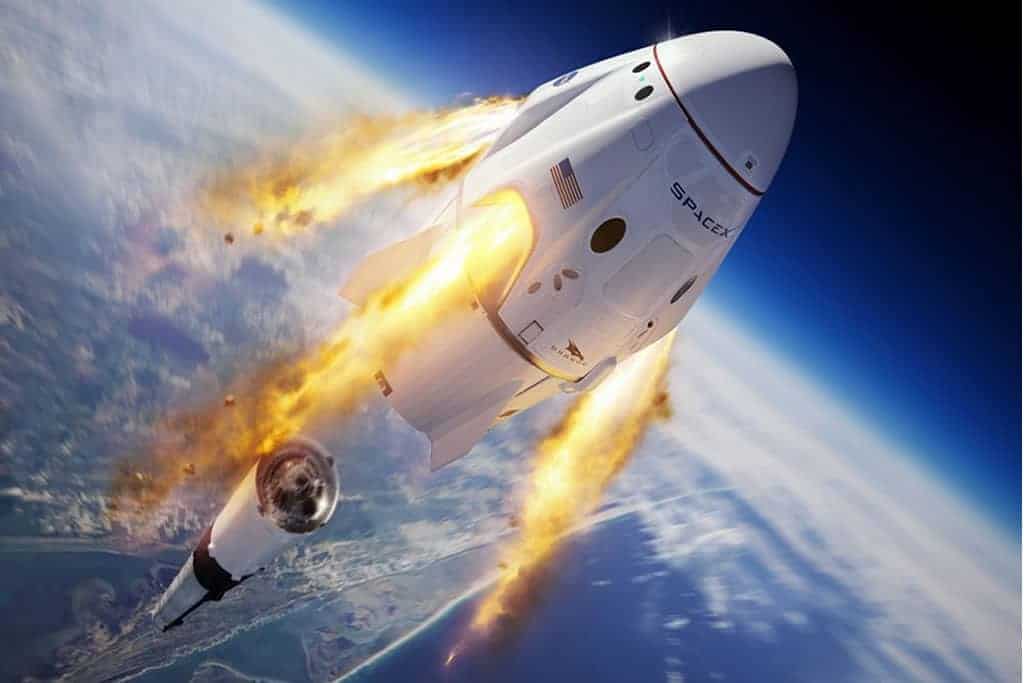 NASA & SpaceX historic launch scrubbed due to bad weather, Next attempt scheduled for Saturday
As the whole world awaited for the historic launch of astronauts Douglas Hurley and Robert Behnken on a mission to the International Space Station, bad weather slashed the launch with rescheduling of mission to Saturday.
This was the first time that Elon Musk's California based company SpaceX would have launched people instead of cargo to the International Space Station (ISS), that it has done several times in the past.
In the first ever collaborative mission of NASA and privately held SpaceX, NASA astronauts would be launched in company's new Dragon capsule to ISS, the first time in last nine years from U.S.
The launch that was supposed to be at 4:33 pm ET on Wednesday from Florida's Kennedy Space Station, was scrubbed off due to bad weather conditions just 17 minutes before the lift off.
This mission held its importance historically as this would have been the first time that a privately developed spacecraft would have launched bearing astronauts.
Post the cancellation of supposed liftoff, NASA and SpaceX have scheduled the next attempt on Saturday, May 30 at 3:22 pm ET. Till then the astronauts Douglas Hurley and Robert Behnken, one of the most experienced astronauts at NASA, have been sent back to quarantine.
Poor weather conditions prompted calling off the launch and reschedule it for Saturday. According to the weather rules set for liftoff, there were three violations – natural lightning, electric fields in the atmosphere and attached anvil clouds, which are associated with thunderstorms.
NASA administrator Jim Bridenstine said, "It was a great day for NASA, it was a great day for SpaceX. I think our teams worked together in a really impressive way making good decisions all along. We had the parameters set ahead of time and in the end, the right decision was made."
Ahead of the launch, President Donald Trump, First Lady Melania Trump, Vice-President Mike Pence and his wife Karen Pence, accompanied by senior advisers Jared Kushner and Ivanka Trump took a tour of the Kennedy Space Center.
SpaceX – All you need to know!
SpaceX is an American company founded by entrepreneur Elon Musk in 2002. The goal of SpaceX was to reduce space transportation costs and thus enabling colonization of Mars.
SpaceX till date provides commercial and government sourced launch services on its Falcon 9 and Falcon heavy rockets.
SpaceX worked routinely to return the stages of rocket to Earth using propulsive power for their re-use rather than discarding them.
Why the launch cannot be done the next day?
The ISS is travelling in its orbit at a speed of over 17,000 mph. This means that only at certain times of certain days the launch can be made to reach space station most efficiently.
Saturday, as calculated by the experts at NASA, offers best option to reach station when launched from Florida at a particular time with specific amount of fuel required. The approximate journey time being 19 hours to reach ISS on Saturday.