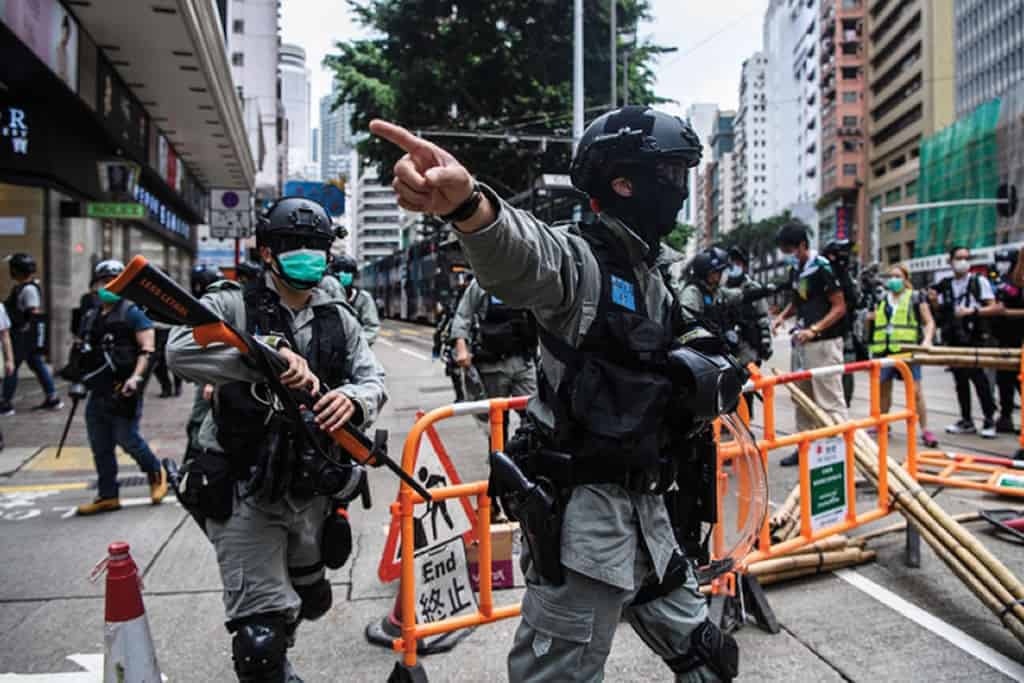 China approved Hong Kong security plan, 240 arrests among protesters
Hong Kong police said they made about 240 arrests in the ongoing protests against the law protecting the Chinese national anthem, under discussion in the local parliament, and that on national security arriving from Beijing. The charge is of suspected participation in unauthorized demonstrations. Most of the latest arrests took place in the Mong Kok area. Many agents lined up in riot gear around the local parliament, where yesterday the second reading debate was held on the law protecting the Chinese national anthem, contested by pro-democracy activists. The call for mobilization has seen the participation of thousands of people. According to local activists, the agents fired stinging cartridges to disperse the activists.
The National People's Congress, the legislative branch of the Chinese parliament, approved the adoption of the Hong Kong national security law. In the vote of the final session, the assembly also approved the first Civil Code of the People's Republic. The council passed with 2,878 in favor, one against and 6 abstentions, the motion to impose on Hong Kong the controversial law that will punish secession, acts against authorities, terrorism, and actions that threaten national security.
The document approved yesterday is little known: the Congress Standing Committee will work on the specific modalities of the law and its application, possible by circumventing the vote of the local parliament. Yesterday, Secretary of State Mike Pompeo said that Hong Kong is no longer autonomous from China, laying the foundations for the removal of the special status of the city in its relations with the US.
U.S. policy toward Hong Kong, grounded in a determination to promote Hong Kong's prosperity, autonomy, and way of life, is stated in the U.S.–Hong Kong Policy Act of 1992, which stipulated that the U.S. would continue to treat Hong Kong apart from the People's Republic of China even after the 1997 transfer of sovereignty marking the end of British rule. The United States maintains substantial economic and political interests in Hong Kong. The United States supports Hong Kong's autonomy by concluding and implementing bilateral agreements, promoting trade and investment, arranging high-level visits, broadening law enforcement cooperation, bolstering educational links, and supporting the large community of American citizens and visitors.
China must respect Hong Kong's autonomy, the European Union also affirmed on Tuesday. "We attach great importance to the preservation of Hong Kong's high degree of autonomy in line with the Basic Law and international commitments," European Council President Charles Michel, who represents European governments, said. Speaking after a video conference with Japan's Prime Minister Shinzo Abe, he said Europe and Japan "share the same ideas" on China. "We are not naive about Chinese behaviour." Michel stressed, adding that Europe supported the "one country, two systems" principle that governs Hong Kong's autonomy.
NASA & SpaceX historic launch scrubbed due to bad weather, Next attempt scheduled for Saturday