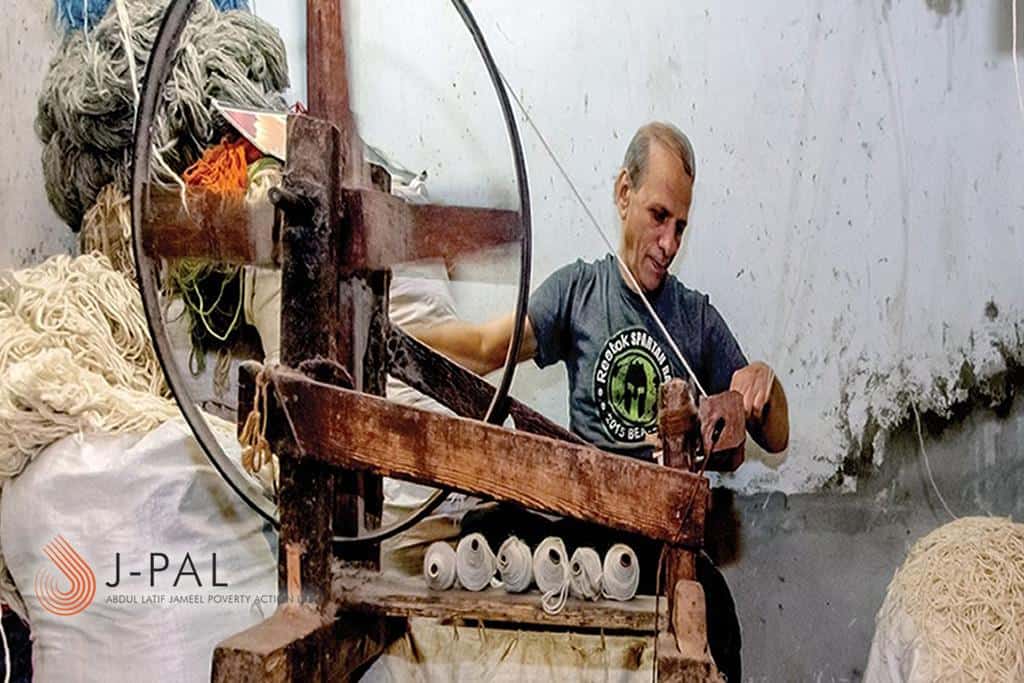 MENA region to benefit from the new J-PAL Center, set to improve lives across region
A new research center is being set up in the Middle East and North Africa (MENA) region with collaboration between The Abdul Latif Jameel Poverty Action Lab (J-PAL), American University in Cairo (AUC), Community Jameel and the Massachusetts Institute of Technology (MIT). The brand new J-PAL center would be focused to reduce poverty in the MENA region and to improve quality of lives through policy making based on evidence.
📢 We are pleased to announce the launch of @JPAL_MENA today!

🇪🇬 Based at @AUC_Business and in collaboration with Community Jameel, the new research centre extends @JPAL's reach into MENA.

👉 https://t.co/Nt05ZQNJeO pic.twitter.com/o1xfXRu2cu

— Community Jameel (@CommunityJameel) July 14, 2020
J-PAL MENA is the seventh regional center of J-PAL, based at AUC's School of Business and launched in association with Community Jameel, a global philanthropy group. J-PAL was launched back in 2003 at MIT. Since then it has established flagship research centers in Europe, Africa, Latin America and the Caribbean, South Asia, North America and Southeast Asia.
Fady Jameel, President – International, Community Jameel, said regarding the latest plan to extend into MENA region, "The concept of supporting communities has been in the family's heritage for 75 years and this same concept has been key to J-PAL's work around the world since it was founded in 2003. The announcement of the new office in Cairo will be instrumental in bringing J-PAL's evidence-informed approach to our home region, which uses randomized evaluations to identify programs that can have the biggest positive impact on the most vulnerable communities in MENA."
J-PAL has utilized its scientific approach and rigorous evaluation of social programs and policies to help identify the most effective and practical methodologies to address the poverty issue and reduce it.
Global Executive Director of J-PAL, Iqbal Dhaliwal said, "With the launch of J-PAL MENA, I am thrilled that J-PAL will have a permanent home in the region and deepen our work with committed partners in Egypt and across MENA."
Very excited to officially welcome @JPAL_MENA as the seventh regional @JPAL office, with academic leadership from Bruno Crépon and @adammosman. The MENA region faces many critical policy issues and we look forward to this opportunity to greatly expand our work in the region! https://t.co/Ilw1oybGNf

— Iqbal Dhaliwal (@iqbaldhali) July 14, 2020
J-PAL MENA is bringing this approach to the region which will work around three main pursuits:
Utilizing the Nobel Award winning experimental method to chalk down the decision-making.
Bridging the gap between policy and research methods by working in collaboration with the governments, NGOs, and other organizations.
Carrying out training workshops for policy officials and researchers to build a strong foundation for the work ahead.
Sherif Kamel, AUC's School of Business Dean said, "With J-PAL MENA we aim to build an ecosystem for evidence-based policy, crowding in regional academics and training future development researchers, forging partnerships with policymakers, and bridging the gap between academic research and policymakers in the region."
Keeping the past track and extensive work of J-PAL and the generously bold spirit of Jameel family, J-PAL MENA is hoped to form a catalyst for elaborate and extensive research, policies, and partnerships to help tackle the problem of poverty in region and help reduce it, thereby improving people's lives.
Also Read: Trump Embraces Face Masks: "It's patriotic!"