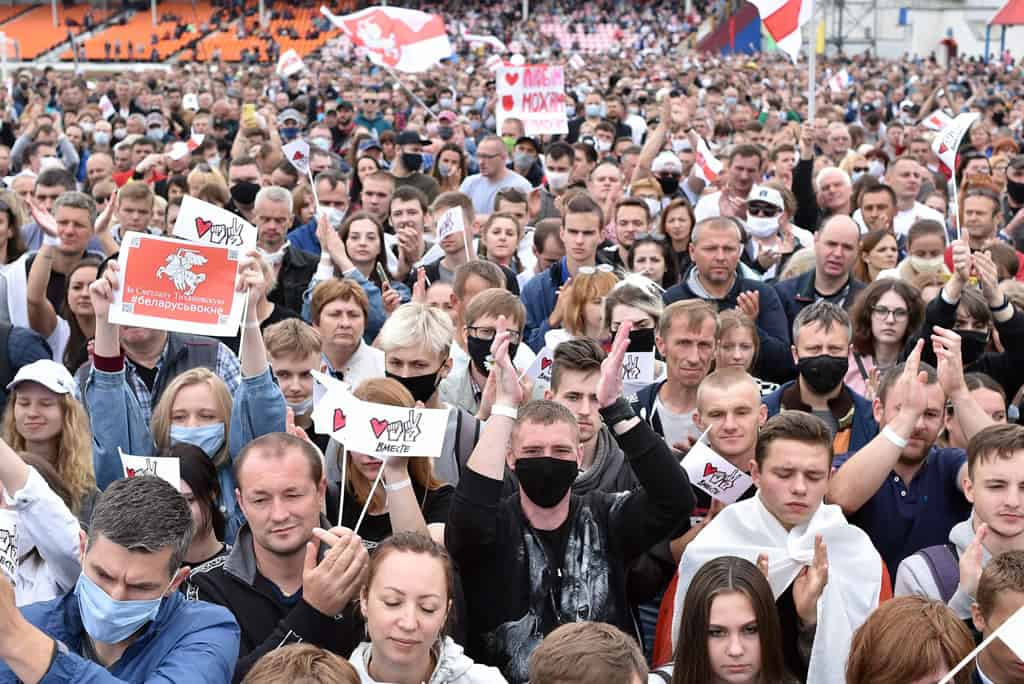 Long time president in Belarus faces election of a lifetime
The president has been in power since 1994 but he is being challenged by an unlikely candidate in the upcoming elections.
Dubbed "Europe's last dictator", Belarusian president Alexander Lukashenko is hoping to return to office for the sixth time in the elections due on August 9. It should have been a routine affair – after all elections in Belarus have been famously unfair and a crackdown on opposition has preceded voting over the years. But for the first time since the 26 years he has been in power, Lukashenko's chances are looking shaky. The reason is a 37-year-old stay-at-home mother of two and political novice who is now running against him.
Svetlana Tikhanovskaya is the wife of opposition candidate and prominent blogger Sergei Tikhanovskaya, who was arrested recently on the charges of using Russian fighters to create unrest in the country. The campaign manager of another opposition candidate and the wife of a third have also thrown their weight behind Tikhanovskaya's candidature, which has been seeing a lot of popular support over the past few days.
Her rallies are drawing tens of thousands of people, especially young people, who are increasingly disillusioned with their current leader for the economic stagnation, authoritarian rules and his handling of the coronavirus crisis. If elected she has promised the release of political prisoners and free and fair elections within six months. There are three other candidates in the race, largely considered token opposition to Lukashenko.
There were several complaints of voting irregularities in the last elections in 2015 and the Office for Democratic Institutions and Human Rights observed that there was no accountability in the overall process. This time, the international organisation has been invited too late to observe the process. In the last weeks, the authorities have also been exerting more and more pressure on the Tikhanovskaya's campaign and not allowing her to conduct her rallies freely.
The first round of elections is on August 9 and a second round will be held in two weeks unless a candidate manages to get 50 per cent of the vote. Considering that he has less than usual popular support, there is an expectation that Lukashenko would not allow the voting to reach stage two. Unwilling to risk his office, he will probably declare himself the winner in the first round. But more Belarusians than ever have been actively participating in the campaigns and many have been detained for protesting against rigged elections and arrest of opposition. With so many people more aware than ever of the electoral process and invested in the outcome, it might be more difficult than usual to rig the results. 
Also Read:- Will Ethiopia Reap Benefits Of The Grand Ethiopian Renaissance Dam?