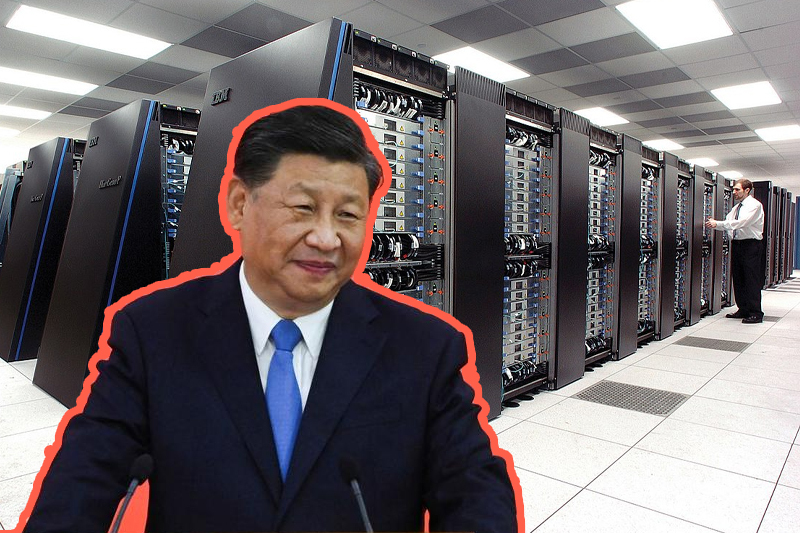 Learn about China's ambitious plans to build 'supercomputer internet' by 2025
Learn about China's ambitious plans to build 'supercomputer internet' by 2025
China's Ministry of Science and Technology hosted a meeting on Monday in the northern port city of Tianjin to discuss building a "supercomputer internet" in the next few years to solve industry challenges and help improve technology and research capabilities.
The gathering brought together dozens of experts and representatives from universities, research institutions and businesses working on advanced computing.
The supercomputer internet can be better understood as a network of connected supercomputers that enables people to access several machines on a single platform. The initiative would allow advanced computing centres across the country to work together to better address some of the most pressing industry challenges.
At least 15 national and university supercomputing centres have expressed their interest in joining the network.
Keep Reading
Several fields, from weather research and aerospace to medicine and finance, can reap the benefits of better computing. And the rapid growth of artificial intelligence and data analysis has made the need for greater computing power even more important.
However, in order to connect computing centres far away from each other, enabling them to share resources, scientists must overcome scores of technical problems. At the gathering on Monday, attendees raised concerns over the unequal distribution of resources, challenges in developing new software, and differing technology standards.
Experts believe although China's supercomputers are some of the best globally, they still need to do better in their industrial applications. To address the lag, China needs an efficient supercomputer internet.
According to Yang Guangwen, director of the National Supercomputing Wuxi Center, "The idea … is similar to the electrical grid, which combines different sources of electricity to provide power for various users."