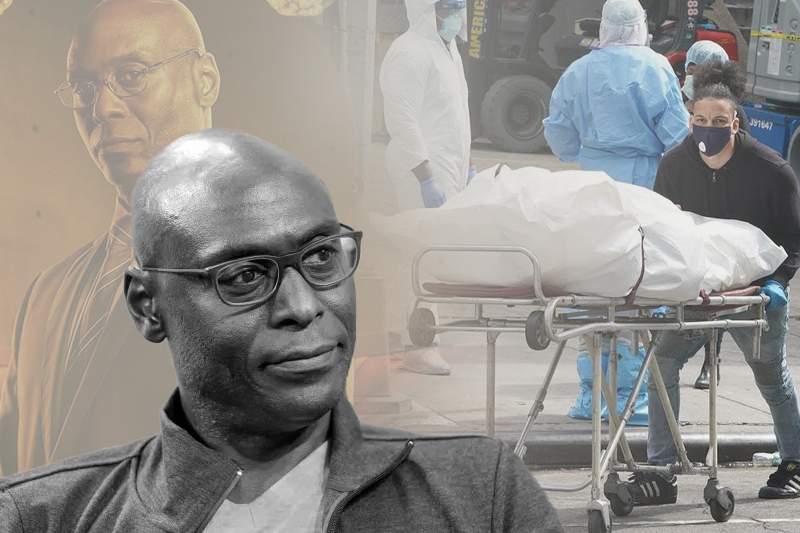 Lance Reddick's Cause of Death Revealed
Lance Reddick's Cause of Death Revealed
Lance Reddick, an American actor best known for playing Cedric Daniels in The Wire, Phillip Broyles in Fringe and Chief Irvin Irving in Bosch, died at the age of 60 at his Studio City house on Friday morning at 9:30 AM.
According to his representative, the actor died of natural causes at his home in Los Angeles, a city in California. Multiple media outlets confirmed that he died of natural causes.
The actor, best known for starring as Charon in the John Wick franchise and David Gentry in Angel Has Fallen, was discovered dead on Friday. His unfortunate death made his close family and friends sad.
Keep Reading
The American actor had been doing interviews for his role in John Wick: Chapter 4. He wanted to promote the film. However, he did not attend the film's New York premiere.
John Wick: Chapter Four's star Keanu Reeves and director Chad Stahelski mourned the loss of their co-star Reddick. The duo said in a statement, "We are deeply saddened and heartbroken at the loss of our beloved friend and colleague Lance Reddick." They also sent their condolences, love and prayers to Reddick's wife Stephanie, his children, family and close friends.
Ian McShane, who is also part of the film, sent his deepest condolences, peace and love to Redick's wife, Stephanie and all his family. Lionsgate, the studio behind the film, reportedly said in a statement, "The world of Wick would not be what it is without Lance Reddick." The studio further said, "Our deepest condolences go to his beloved family and his fans all around the world."
Wendell Pierce, an American actor and businessman, also paid tribute to Lance Reddick. He wrote on Twitter, "A man of great strength and grace." He said that Reddick was the epitome of class. James Gunn, an American filmmaker and executive, also sent his love to Reddick's family.