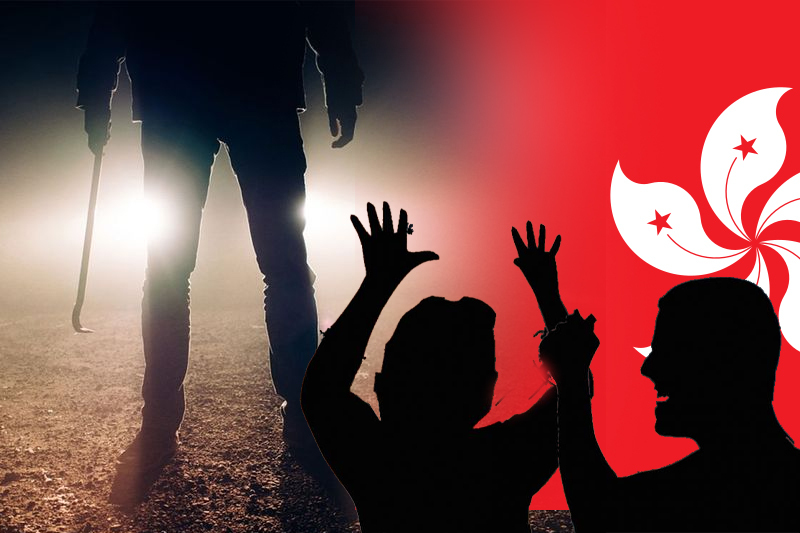 Brutal crowbar murder shocks Hong Kong, suspect believed to be already in Japan
Brutal crowbar murder shocks Hong Kong, suspect believed to be already in Japan
A Hong Kong woman, 63, was bludgeoned to death with a crowbar after finding the boyfriend of her neighbour's daughter inside her house trying to steal valuables. The suspect, believed to have already fled to Japan before the body was discovered, is "an ethnically Chinese man whom the victim knew," police revealed on Wednesday.
He was thought to have been taking refuge in his girlfriend's home in the Kwai Tsing district since early 2020 after racking up debt due to a gambling addiction.
Police have contacted Interpol for assistance.
The victim had left a spare key to her flat with the neighbour involved owing to the good relationship they shared. The Post earlier quoted a police source saying jewellery worth over $12,740 was stolen from the flat, which served as the woman's home and office for her transport company.
Keep Reading
A bloodstained crowbar was found at the scene, the force said, adding the intruder had also dragged a safe containing valuables to the living room and tried to open it. The weapon is suspected to be the cause of the victim's head injuries. Paramedics confirmed her dead at the scene.
The victim's boyfriend, who also lived in the flat, reported the incident at 7:30 pm on Tuesday after finding her collapsed with head injuries in the house. According to the police, both had dined together at the district's Kwai Chung Plaza before the incident.
Burglaries involving loss of life are rare in the city. The shocking incident comes just weeks after a high-profile case from last month involving the brutal murder of Hong Kong model and influencer Abby Choi. A number of arrests have already been made in connection with the case and police have not ruled out further arrests. The suspects include Choi's former husband as well as his father, brother, and mother.