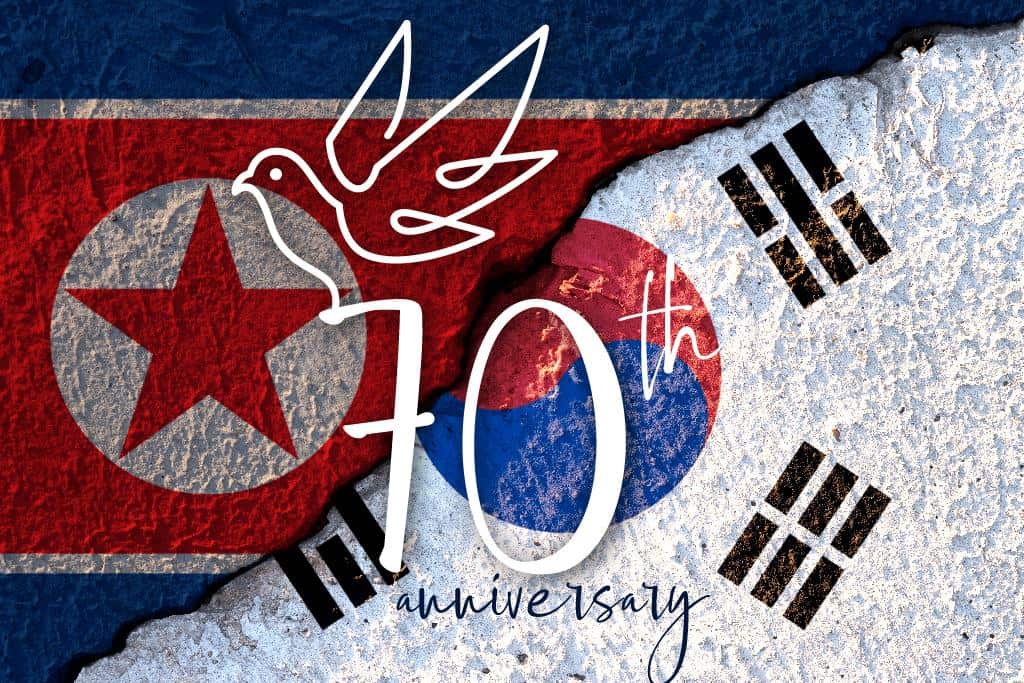 Korean war: South Korea, US to say committed to protect freedom
Today, South Korea and the Americans pledged to stay committed to protecting its "hard-fought freedom" as both sides marked the 70th anniversary of the Korean War.
The war fought on the Korean peninsula between present-day North Korea and South Korea.
War broke out on 25 June 1950, when the Communist government in North Korea invaded South Korea. South Korea was backed by the US.
The fight between the two Korea ended with an armistice arrangement. However, both Koreas never signed a peace agreement. Technically the two Koreas have remained in war and are separated by the Demilitarized zone.
The US Secretary of Defense Mark Esper and his South Korean counterpart, Jeong Kyeong-doo, issued a joint statement to mark the occasion. They termed alliance born 70 years back as "born of necessity and forged in blood."
Both sides paid homage to those who sacrificed their lives for a democratic and free South Korea.
About 520,000 North Koreans and 137,000 South Korean soldiers had died in the conflict. According to South Korean defense ministry reports, as many as 37,000 Americans military personnel had lost their lives.
In recent years differences have cropped up between South Korea and the US over the sharing cost for the US troops deployed in the peninsula. President Donald Trump has demanded that Seoul contribute more to keeping about 28,000 US military personnel in the region. The troops have been stationed to protect the South from its northern neighbor, which possess nuclear weapons.
However, today's statement states that the allies remain "firmly committed" to protect their freedom and maintain peace.
Korean relationship has witnessed a downswing in recent weeks. North Korean government has suspended all communications to protest against alleged South Korea leaflets to pass messages to dissenters.
Bilateral ties between North and South Korea have not made much headway, except for three summits between the country heads in quick succession.
While Kim Jong Un's government continues to make provocative speeches, the South Korean government has been criticized for overlooking the statements. After 70 years of war, both sides remain plagued with dislike and fear.
Also Read:- Fauci and Redfield testify before House Committee on Trump's response to COVID-19