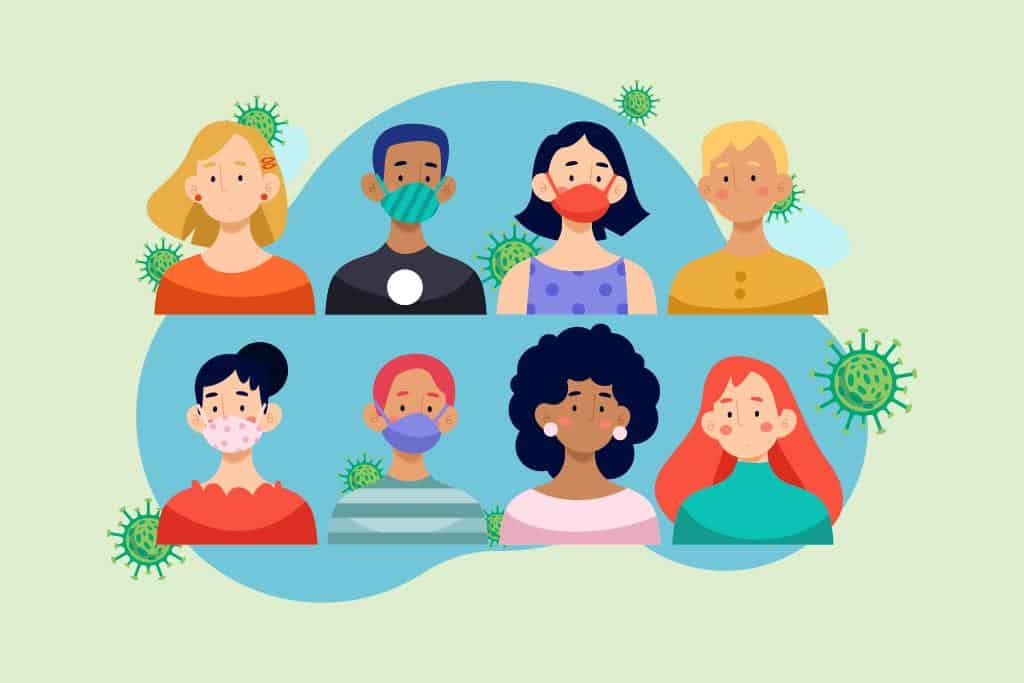 Coronavirus in the US: how facemasks divide America
Last week, the World Health Organisation changed its stance on face masks, advising that they should be worn at all times when social distancing isn't possible. In New York,a city of eight million early adopters, and the global epicentre of the coronavirus, people were ahead of the curve as usual; since April 17 it has been mandatory to wear a face mask when they can't maintain social distance, which in one of the world's most densely populated metropolises, is most of the time.
The U-turn regarding masks and the subsequent political divide over them has come to symbolize the chaos of the U.S. response to the still-raging pandemic. It also may be particularly damaging for America's global standing, as it has drawn in not just political leaders like Trump but also widely respected public health experts who did notinitially back the wearing of face masks. "The Washington Post" writes today, recalling that President Trump said he would not personally be doing it, while some Republican lawmakers have mocked the practice of wearing masks.
Wearing masks in public or not is dividing the US public opinion and policy. In the US Congress, the Democratic Speaker of the House of Representatives Nancy Pelosi this week ordered that all members wear masks or face coverings at hearings and authorised the sergeant at arms to enforce the rule. While most legislators had alreadybeen wearing masks, some conservative Republicans were refusing and a shouting match broke out between Democrats and Republicans over the new rule on Wednesday.
The situation is different from one state to another and this confuses the Americans more. In the state of Alabama, where hospitals have been overrun by COVID-19 patients, the Democratic mayor of the state capital Montgomery issued an order requiring masks be worn in public. But in Nebraska, Republican Governor Pete Ricketts warned localities and public agencies they would not receive COVID-19 assistance funding if they required people to wear masks.
The U.S. Centers for Disease Control and Prevention said in January that it did not recommend the use of masks for "people who are well." On Feb. 29, U.S. Surgeon General Jerome Adams went further, tweeting a warning: "Stop buying masks." But weeks later, the advice was reversed. On April 3, as the number of deaths from the coronavirus in the United States surged to more than 7,000, the CDC altered its recommendation to state that "cloth face coverings" should be worn when social distance cannot be maintained.
Also Read:- Korean war: South Korea, US to say committed to protect freedom