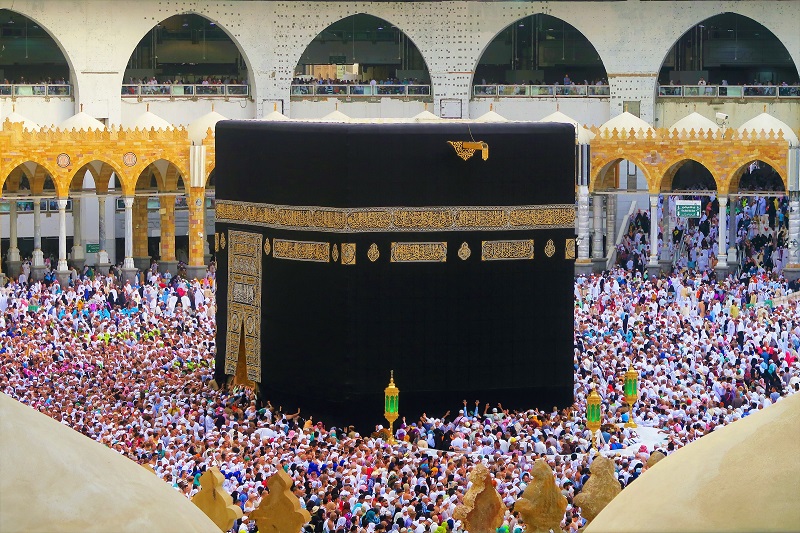 King Salman covers Eid Al-Adha sacrifice expenses for nearly 5,000 pilgrims
King Salman covers Eid Al-Adha sacrifice expenses for nearly 5,000 pilgrims
In a widely welcomed move, Saudi Arabia's King Salman will cover the costs of Eid Al-Adha sacrifice expenses for almost 5,000 beneficiaries.
Every year, millions of Muslims across the globe commemorate the holy occasion by sacrificing a lamb, sheep or goat and sharing the meat with their family members and friends as well as the poor. As part of a ritual, the people performing Hajj sacrifice the animal on the third day of the annual pilgrimage.
This Hajj, scores of pilgrims from 92 different countries were hosted by the Guests of the Custodian of the Two Holy Mosques' Program for Hajj and Umrah.
Keep Reading
The beneficiaries included families of those who died in Palestine, along with those who were injured or held captive, several families of Saudis and Yemenis killed in action, scholars from Yemen, Syrian pilgrims, and people from the Arab League Educational, Cultural and Scientific Organisation (ALECSO).
King Salman took to Twitter to highlight the "solidarity, brotherhood and unity" the Hajj season brings each year. He conveyed his Eid Al-Adha wishes to Muslims around the world, praying to God to bring peace and prosperity for everyone.