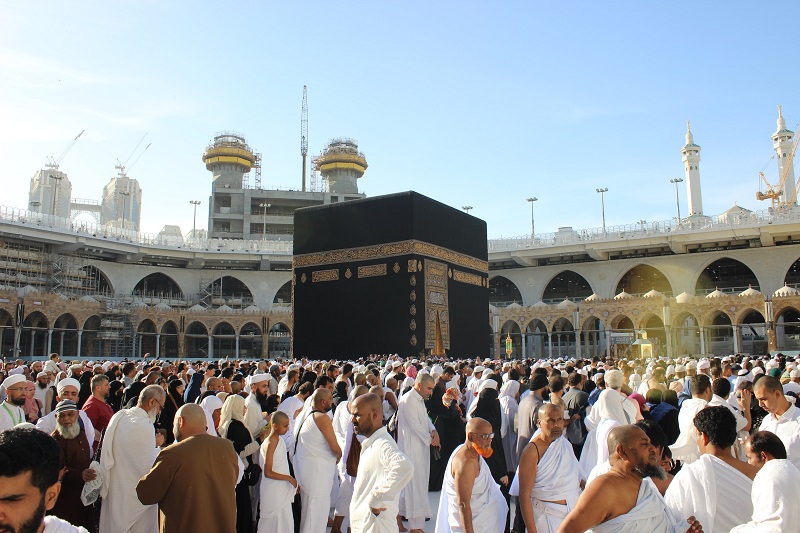 Hajj 2023 packages cost 39% lower for 1.4 million pilgrims outside Saudi Arabia
Hajj 2023 packages cost 39% lower for 1.4 million pilgrims outside Saudi Arabia
The cost of the pilgrimage has dropped this year by 39% for pilgrims arriving from outside the Kingdom, benefiting more than 1.4 million, Saudi Arabia's Minister of Hajj and Umrah Tawfiq Al-Rabiah informed at a press conference in Riyadh on Thursday.
There has also been a substantial improvement in services this year as the number of pilgrims gets back to pre-COVID levels, Al-Rabiah added. Hajj 2023 will see better services due to the nature of competition that helps reduce costs and improve quality, he said.
Domestic Pilgrims Also Benefitted
For this year, the number of firms now offering assistance with the pilgrimage has increased from 6 to 16. Moreover, in addition to bringing cost reductions for pilgrims outside the Kingdom, domestic pilgrims will also see a drop in prices this year.
Keep Reading
According to Al-Rabiah, pilgrims from Saudi Arabia will find a reduction in costs this year, in addition to payments now allowed in installments on the Nusuk Hajj platform. The basic package starts at $1,062.40.
Zero Tolerance For Fraud
The launch of the Nusuk Hajj platform for pilgrims from Australia, Europe, and the Americas in seven languages is one of the most important developments this year, the minister stressed, adding the platform was the only one authorised to process payments.
Al-Rabiah also highlighted the government would meticulously check for fraud concerning pilgrimage packages. Saudi Arabia returned over $42.66 million to the pilgrims last year, owing to the breach of the agreements that were made, he added.
The Saudi minister strongly raised warnings over the breaches, adding companies that achieve levels of satisfaction will receive incentives. Moreover, on the Umrah, he said a change earlier announced was the extension of the visa from 30 to 90 days.