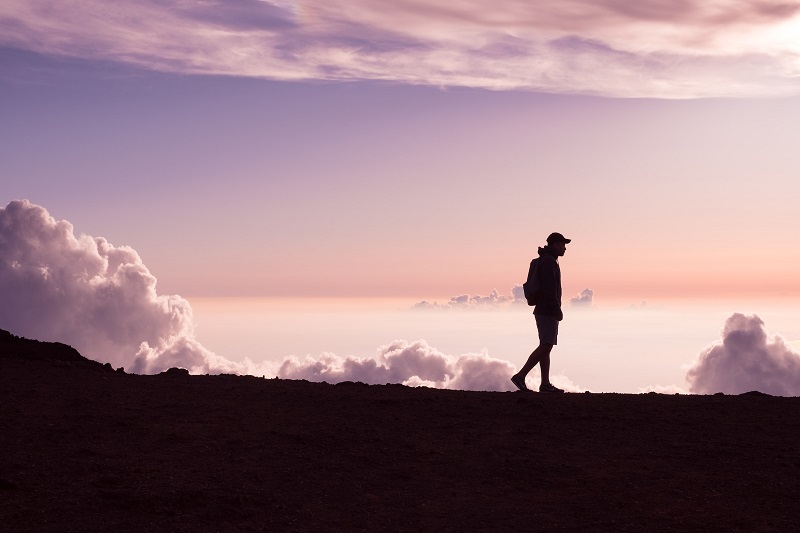 To reach Makkah by footsteps was my goal: Indian man walks over 8,000 km for Hajj
To reach Makkah by footsteps was my goal: Indian man walks over 8,000 km for Hajj
Shihabudeen Sayid Alawi, also known as Shihab Chottur, has fulfilled a lifelong dream to walk all the way from Kerala in India to Makkah in Saudi Arabia for Hajj. He covered 8,640 km, crossing India, Pakistan, Iran, Iraq and Kuwait to reach his destination in one year and 17 days.
He reached Makkah on June 7. Sharing his experience with Arab News in an exclusive interview, Alawi said when he first travelled to Madinah, he felt like his journey was accomplished once he reached the Prophet's Mosque. He was sure he would be able to perform Hajj.
Assistance Received In Every Country He Stopped By
Reaching Makkah made him forget all the challenges he had endured during the year-long journey. Speaking of his experience, Alawi highlighted the assistance he received in every country he stopped by – from officials, police, military and common people who recognised him.
He was even invited by several people to stay at their homes, the Indian man said.
Keep Reading
Continuing, people in India and Pakistan supported and gathered around him, Iranians and Iraqis couldn't recognise him, and people who were aware of the journey started contacting him after he crossed the Kuwaiti borders.
Took A Year To Prepare
Alawi has a verified Facebook page, over 4.9 million followers on Instagram, and 1.5 million on YouTube.
The 31-year-old minimalist traveller and a father of three daughters carried a hiking stick and a backpack equipped with clothing, pepper spray for wild animals, shoes, utensils, some money for Hajj and official documents.
Alawi took a year to prepare for the journey. He visited diplomatic missions in New Delhi to obtain visas and ensure smooth access to all the countries he needed to cross to reach Makkah. He had a legal visa in all countries.
Alawi said he had an entry visa for Iran, a transit visa for Pakistan, clearance from the Kuwaiti police, and a multiple-entry visa for Saudi Arabia.
"Comfortable And Mentally Relaxed"
Continuing his interview with Arab News, the traveller revealed he didn't have to spend substantial money for the trip as "my Muslim brothers from all the countries I have crossed" took great care of him.
Alawi lost 18 kilograms during his solo walking trip. He ate just traditional food, avoiding proteins or special food. "If I got halal food, I ate it," he added, describing his experience as "comfortable and mentally relaxed".