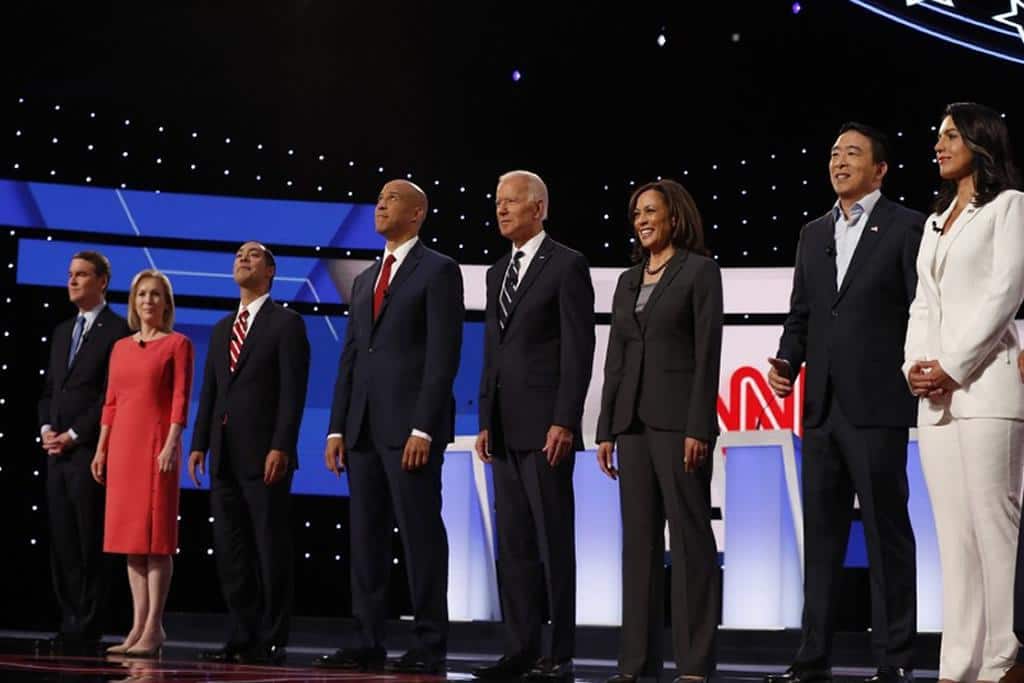 Key decisions about Democratic National Convention likely today
DNC committee to vote on convention changes, DNC will remain in constant communication
With the US in the grip of the coronavirus pandemic, there are still many unresolved questions about the conduct of the presidential elections scheduled for this year. For starters, the Democratic National Convention – where the delegates of the Democratic Party will vote to nominate their presidential and vice-presidential candidates – that was meant to be held in Milwaukee, Wisconsin was postponed from July to August. Now, the DNC committee will put forth a resolution on Tuesday to give it more powers to change the style and scale of the convention.
The results of the vote, which once passed by the Rules and Bylaws Committee will be sent to all the 447 DNC members for approval, could mean dramatic changes in the way the convention is going to be held this year. Organisers are said to be exploring a range of options including virtual voting so that all delegates can participate without endangering their health.
Scheduled for August 17, the event might still end up being in-person but with different programming to ensure maximum participation with minimum need to break physical distancing norms. Joe Biden, the party's presumptive nominee, has said the convention may have to be virtual this year.
"In the coming weeks, the Democratic Convention team will remain in constant communication with federal, state and local public health officials — and will follow their guidance to determine how many people can safely gather in Milwaukee this August," a DNC official told CNN.
Several states have had to postpone their primaries because of the pandemic and Tuesday's meeting will discuss waivers submitted by some of these dates who wouldn't be able to hold them before the June 20 deadline. New York, one of the worst-hit areas in the country, is one of the states requesting a waiver. The state's Board of Elections initially chose to cancel it altogether but former presidential candidate Andrew Yang's lawsuit got the judiciary to rule against this decision.
As is the tradition for the party in power, the Republican National Convention is scheduled to hold its convention after DNC completes its. For now, this has been fixed for Aug 24-27 in Charlotte, North Carolina.
Brexit Talks – Crucial UK-EU talks begin ahead of June summit