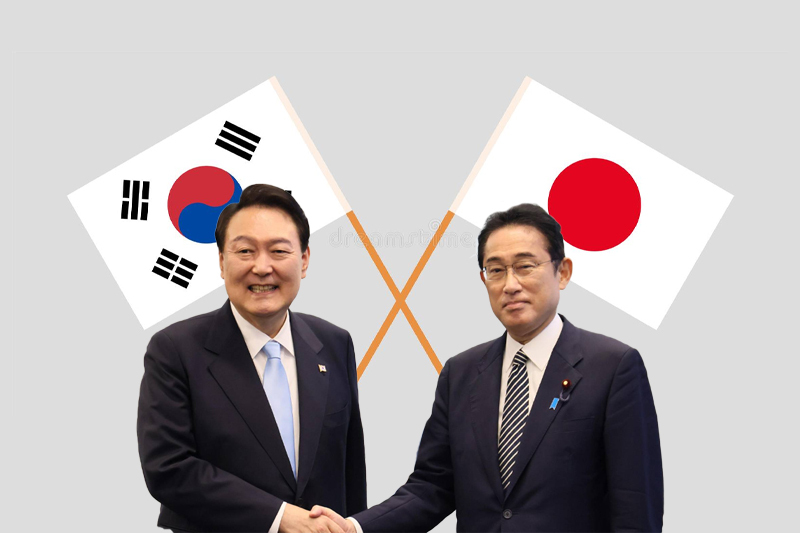 Japan and South Korea hold finance dialogue in 7 years
Japan and South Korea hold finance dialogue in 7 years
Japan and South Korea held their first financial dialogue in seven years amid tensions in the region. The two nations also agreed to resume regular dialogue.
On Tuesday, Shunichi Suzuki, the Minister of Finance of Japan, met with Choo Kyung-ho, the Deputy Prime Minister and Minister of Economy and Finance of South Korea, for the first time in seven years.
During the meeting, Shunichi Suzuki said, "Japan and South Korea are important neighbours that must cooperate to address various challenges surrounding the global economy, as well as the regional and international community."
He further said that Japan and South Korea must work together to address various challenges, including North Korea's nuclear missile launches and Russia's invasion of Ukraine. He also reiterated that both countries can strengthen private and government partnerships in high-tech industries. The two leaders agreed to increase cooperation and mend strained relations between the two countries.
Keep Reading
This comes ahead of Japan's Prime Minister Fumio Kishida's visit to South Korea next week. The Japanese prime minister is scheduled to hold talks with South Korean President Yoon Suk Yeol. This also comes ahead of the annual Asian Development Bank (ADB) meeting this week in Incheon, a South Korean city bordering the capital of Seoul. Asian policymakers are set to discuss regional economic challenges.
After the bilateral meeting, the Japanese finance minister said that the two countries would resume regular finance dialogue, likely to be held annually at an appropriate time.
Choo Kyung-ho is also expected to visit Japan soon. He is expected to hold another meeting with Suzuki. South Korea's finance ministry confirmed Choo Kyung-ho's meeting with Suzuki.
The governments of South Korea and Japan said that Fumio Kishida will visit South Korea on May 7-8 for talks with Yoon Suk Yeol. The visit comes ahead of the Group of Seven (G7) leaders summit in Hiroshima, a city on Japan's Honshu Island.