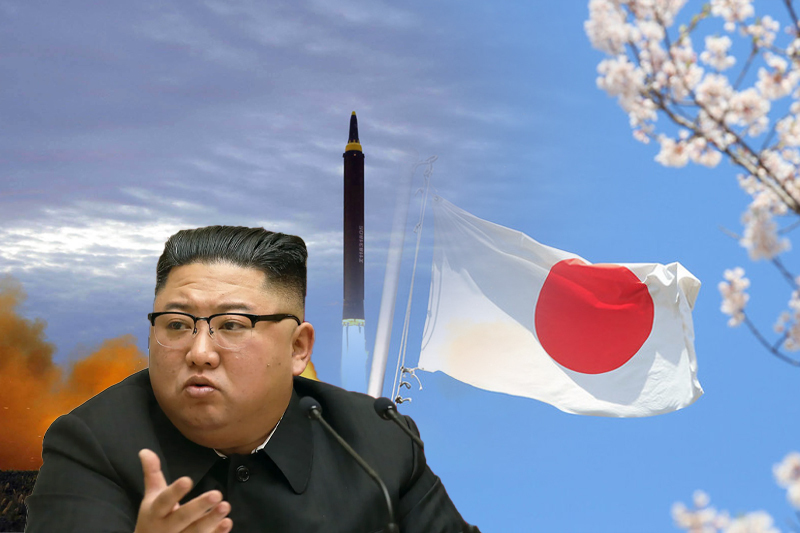 North Korea launches 'new type' of ICBM; South condemns 'grave provocation'
North Korea launches 'new type' of ICBM; South condemns 'grave provocation'
North Korea launched a new type of intercontinental ballistic missile (ICBM) on Wednesday, triggering a scare in northern Japan and drawing sharp criticism from South Korea.
North Korea reportedly fired ICBMs of intermediate-range or longer-range. Subsequently, Japan issued an immediate evacuation order for residents of Hokkaido island, Japan's second largest island.
South Korea said that the ICBM flew about 1,000 km (620 miles). South Korea's military called the launch a "grave provocation." The South Korean military said that the launch was possibly a test for a new type of weapon system. Reportedly, the new weapon system was displayed at the recent North Korean military parades.
South Korea's Joint Chiefs of Staff (JCS) said that the missile was fired at 7.23 am local from Pyongyang. The maximum altitude of the missile has not been revealed yet.
Keep Reading
South Korea's Yonhap news agency said it was launched at a high angle. A South Korean defence official said that the ICBM possibly used solid fuel. Kim Dong-yup, a former South Korean Navy officer, said that the missile could be an intercontinental ballistic missile that was unveiled at a military parade in North Korea in February.
The South Korean military said that the United States "strongly condemned" the launch and the White House said in a statement that the missile was a long-range ballistic missile test. US Security Council spokesperson Adrienne Watson said in a statement that the launch was "a brazen violation of multiple United Nations Security Council resolutions."
South Korea said it was coordinating closely with its main ally, the United States, to ensure the safety and security of South Korea and Japanese allies.
Earlier, North Korea said that it had been working to build more solid-fuel missiles. North Korea already tested liquid-fuelled ICBMs. In March, North Korea tested a liquid-fuelled Hwasong-17 ICBM.