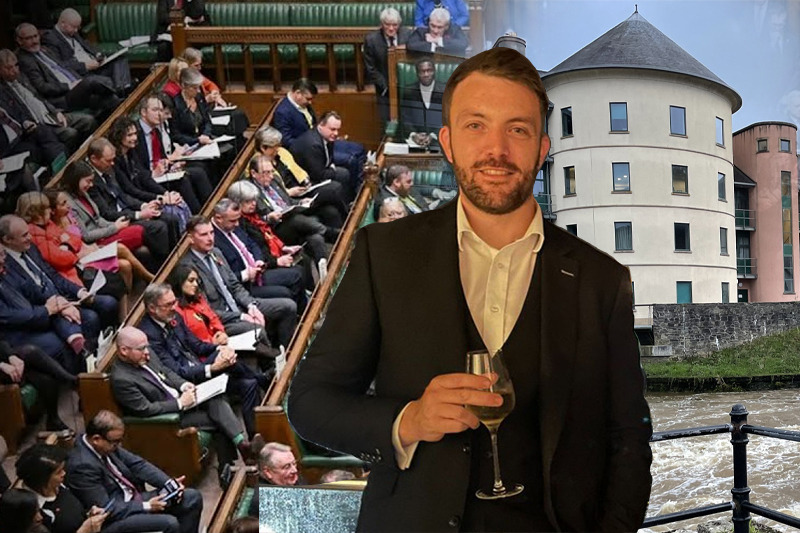 "All white men should have a black slave": British politician triggers backlash
"All white men should have a black slave": British politician triggers backlash
Conservative politician Andrew Edwards is being investigated by party chiefs over racist comments after allegedly saying "All white men should have a black man as a slave" in a 16-second recording circulating online.
He has refused to deny the claims.
The Pembrokeshire County councillor – who also worked as a magistrate until July last year – has referred himself to the Public Services ombudsman "for an independent evaluation." The ombudsman's office has confirmed receiving the politician's self-referral.
On the audio recording – identified as Edward's voice – a man can also be heard saying: "There's nothing wrong with skin colour, it's just that they're (black people) lower class than us white people." Nevertheless, it isn't clear when or where the clip was recorded.
Keep Reading
The Conservative group confirmed it was investigating the serious allegations. But Edwards, who represents the Haverfordwest Prendergast ward and is also a school governor, hasn't been suspended.
In his statement, the Tory councillor confirmed his awareness of "such serious allegations being made against me" as well as referring himself to the ombudsman, but didn't elaborate further on the matter.
The council's Conservative group leader, Di Clements, said Edwards left the party group on the council on Tuesday but didn't prefer to comment further on the situation before the ombudsman's report is available.
Meanwhile, a spokesperson for the opposition Labour group called the views contained within the audio clip "disgusting", adding racism has "no place in our society", let alone in the words spoken by an elected member on the council.