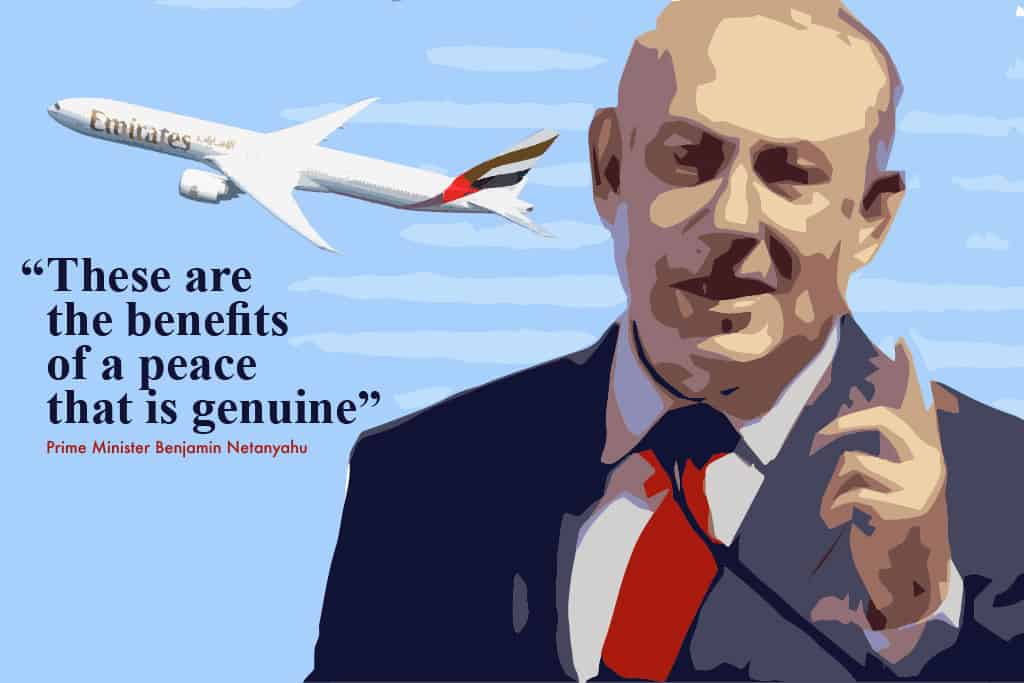 Israel gets access to Saudi Arabia's airspace for all its flights for the first time
In a historical move on Wednesday Saudi Arabia announced opening of its airspace for all the flights going to and from the United Arab Emirates. This move will give Israel access to kingdom's access for first time in the history. The announcement is said to be after the request of UAE following first direct flight was operated from Israel to Abu Dhabi, a symbolic move of normalizing relations between UAE and Israel under the recent peace treaty.
After the tremendous breakthrough announcement, Israeli Prime Minister Benjamin Netanyahu said in a statement, while standing in front of the region's map, "Flights will be cheaper and shorter, and it will lead to robust tourism and develop our economy." While tracing the map route between Tel Aviv and Abu Dhabi with his finger Netanyahu said that it would be an advantage to Israeli travelling to east Asia as it will save time and money.
"Flights will be cheaper and shorter, and it will lead to robust tourism and develop our economy."

Benjamin Netanyahu
On Monday first ever direct flight from Tel Aviv, Israel to Abu Dhabi, UAE passed through Saudi Arabia airspace. It was first time when the kingdom had allowed an Israeli commercial airplane to pass over its territory. India's national airline Air India had got approval to fly direct to Israel and established a direct route in 2018 from New Delhi to Tel Aviv passing over the kingdom of Saudi Arabia. The recent decision to allow commercial flights use its airspace while flying to and from UAE, Saudi Arabia has opened doors to commercial viability by cutting short the journey of seven hours to half.
Monday's flight took diplomats from Israel and United States from Tel Aviv to Abu Dhabi as a mark of strengthening commercial and diplomatic relations between UAE and Israel. The peace agreement between the two nations is hopeful of leading other Arab countries towards the same path and give recognition to the Jewish state. UAE is the third Arab country to have established a path towards normalizing relations with Israel. Earlier Egypt had signed peace agreement with Israel in 1979 and Jordon also signed a treaty with Israel in 1994.
Also Read:- Why is China picking an Australia Row?