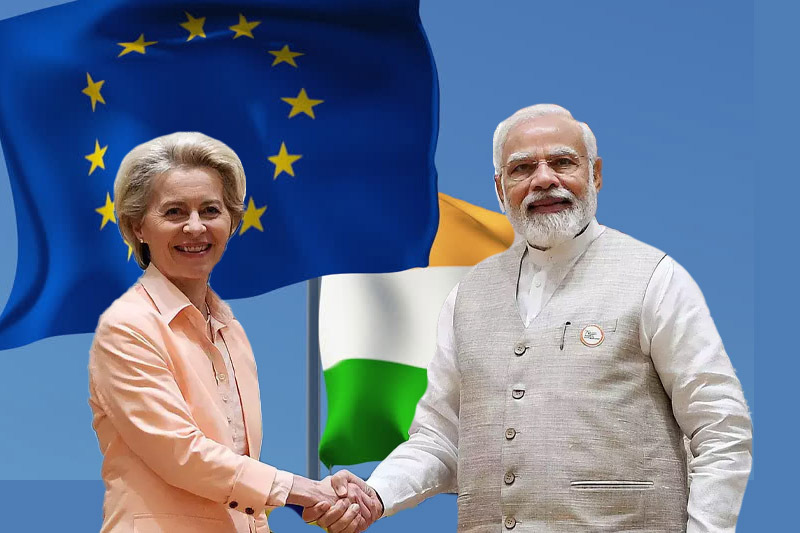 India-EU seek to improve relationship to boost growth and use of innovative technology
India-EU seek to improve relationship to boost growth and use of innovative technology
India and the European Union (EU) have said that they share core principles and have a common goal in achieving security, prosperity, and sustainable development in a multipolar world in light of the unstable geopolitical, economic, and security situation.
The two parties also declared their dedication to strengthening their collaboration in order to hasten the development and use of cutting-edge digital technologies that would benefit both societies.
These were the main conclusions reached late Tuesday during the maiden meeting of the India-EU Trade and Technology Council (TTC). The two parties stated in a subsequent joint statement that they also deal with a difficult and unstable international political, economic, and security environment.
According to the statement, "in that context, both sides emphasized the significance of the rules-based international order and full respect for the principles of sovereignty, territorial integrity, transparency, and peaceful resolution of disputes."
Keep Reading
Margrethe Vestager and Valdis Dombrovskis, executive vice presidents of the EU, and S. Jaishankar, minister of external affairs, Piyush Goyal, minister of commerce and industry, and Rajeev Chandrasekhar, minister of skill development and information technology, of India, served as co-chairs of the meeting, which ended on Tuesday evening in Brussels.
The annual TTC conference to take place alternately in the EU and India, according to the joint declaration, with the next gathering set for early 2024 in India.
The fast geopolitical developments in the world, according to the two parties, underscore the necessity for a stronger strategic alliance between India and the European Union.
India and the European Union "share fundamental values and have a common interest in ensuring security, prosperity, and sustainable development in a multi-polar world," the statement said. "As vibrant democracies, open market economies, and pluralistic societies."
According to the statement, "India and the European Union are committed to strengthening their partnership and utilizing their unique strengths to accelerate the development and deployment of cutting-edge digital technologies that will benefit both societies and advance global progress in line with our shared values."