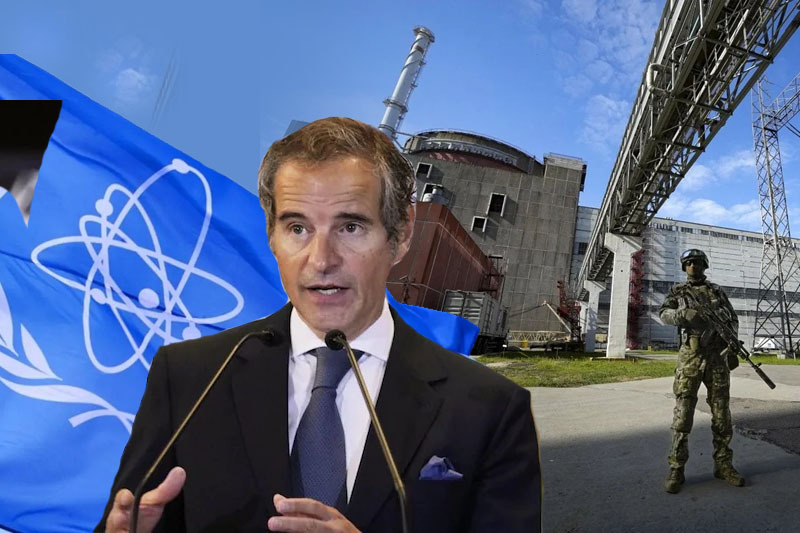 iaea warns against out of control ukraine nuclear plant
IAEA warns against "out of control" Ukraine nuclear plant
Head of UN nuclear agency, Rafael Grossi has said that the nuclear power plant of Ukraine that was occupied by Russian during invasion is getting "out of control".
Rafael Grossi, director general of the International Atomic Energy Agency (IAEA), said in an interview with The Associated Press on Tuesday that the "situation is getting more perilous every day at the Zaporizhzhia plant in the southeastern city of Enerhodar, which Russian troops seized in early March, soon after their Feb. 24. invasion of Ukraine". He has issued a plea to Ukrainian and Russia officials to allow experts visit the power plant complex urgently to ensure stabilization of the situation and avoid any nuclear accident. "Every principle of nuclear safety has been violated" at the plant, he said. "What is at stake is extremely serious and extremely grave and dangerous."
US Secretary of State Antony Blinken had earlier this week accused of using the plant as a military base for launching heinous attacks on Ukrainian forces. The plant has been occupied by Russian forces since March. According to Ukrainian officials, the plant is being used by Russia to station its troops and store military hardware.
Related Posts
The IAEA's director-general has said of trying to put together a mission on an urgent basis to visit the plant, but this requires the approval from both the Ukrainian and Russian sides, along with authorization by United Nations due to risks associated with visiting a war zone. Mr. Grossi said he and his team needs protection to reach the Zaporizhzhia nuclear power plant, which is possible only through the co-operation of both Russia and Ukraine. "I'm pleading to both sides to let this mission proceed," he said.
"While this war rages on, inaction is unconscionable," he said. "If an accident occurs at Zaporizhzhia Nuclear Power Plant, we will not have a natural disaster to blame – we will have only ourselves to answer to. We need everyone's support."
The capture of nuclear plant by Russia has raised concerns that largest of 15 nuclear reactors of Ukraine are vulnerable to being damaged, and if this occurs it will set off a nuclear emergency like Chernobyl disaster of 1986, which had occurred just about 65 miles north of Ukrainian capital Kyiv.