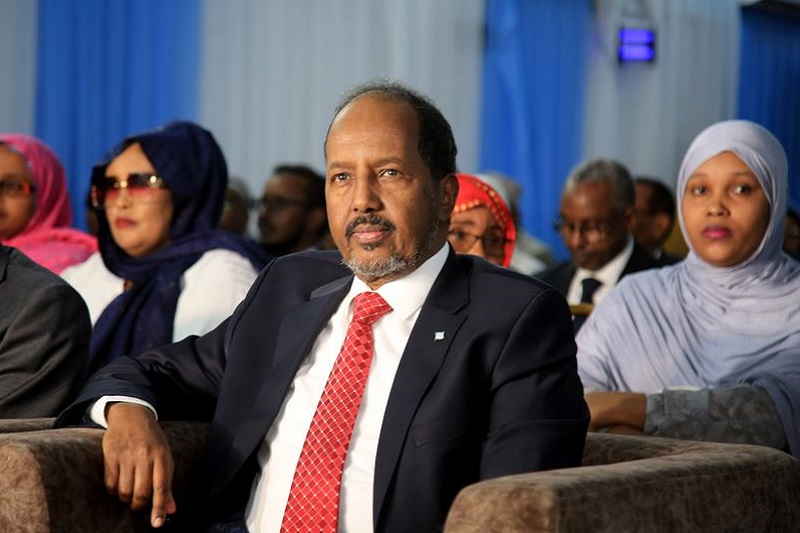 hassan sheikh mohamud elected as somalias president key facts about him
Hassan Sheikh Mohamud elected as Somalia's President: Key facts about him
Somalia's lawmakers have elected former leader Hassan Sheikh Mohamud as the new President of the Horn of Africa nation, after a long-overdue election that took place on Sunday.
The election was held in the capital Mogadishu in the midst of a massive security lockdown carried out by the Somali authorities to ensure smooth and safe conduct of the polls.
As per the official figures, Mohamud received 214 votes of the 328 total ballots placed by the MPs to defeat the incumbent president, Mohamed Abdullahi Farmajo, who received only 110 votes. He was immediately sworn in after the final vote count, resulting in his supporters cheering and celebrating his victory. Mohamud is scheduled to serve as the Somali President for the next four years.
"We have to move ahead, we do not need grudges. No avenging," Mohamud said during the swearing-in ceremony which took place at a heavily-guarded airport compound in Mogadishu patrolled by African Union (AU) peacekeepers.
During his election campaign, he vowed to foster an inclusive government and alleviate corruption from the system. Amid the ongoing political deadlock in the country, Mohamud's presidency has come as a new hope to bring the country out of the crisis. As the new President of the crisis-hit nation, he has several challenges ahead, including a deteriorating drought which is driving millions of Somalis at the risk of severe famine and increasing attacks from the al-Qaeda-linked al-Shabab militant group in recent weeks.
All you need to know about Somalia's new President:
66-year-old Mohamud served as Somalia's president between 2012 and 2017 after defeating former President Sheikh Sharif Sheikh Ahmed.
He is the leader of the Union for Peace and Development party which holds a majority of seats in both legislative chambers of the Somali parliament.
He has been popularly regarded for his civic work and for creating awareness about the importance of education in the country. He is one of the founding members of the SIMAD University in Mogadishu. After serving as a lecturer, he became the first dean of the University for approximately 10 years until his resignation to join politics.
With a net worth of approximately $1.5 million (Wikipedia), he is one of the richest politicians in Somalia.