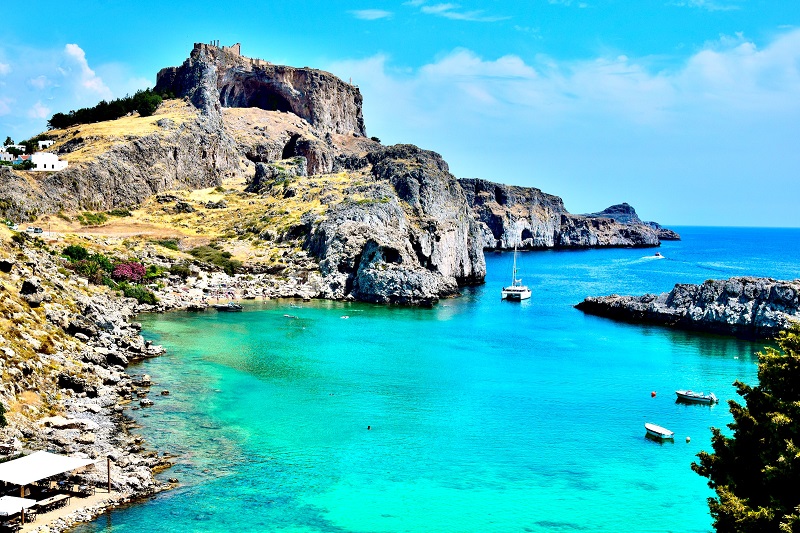 Greek PM offers free vacations to everyone who fled Rhodes after wildfires
Greek PM offers free vacations to everyone who fled Rhodes after wildfires
After devastating wildfires and massive evacuations, things have gradually started getting back to normal in Rhodes, Greece. Last month, parts of the South Aegean island burned for days, damaging scores of hotels and homes, with 20,000 people fleeing from the blazes.
One Week Of Free Rhodes Holidays For Troubled Visitors
Recognising the inconvenience the fires had caused for thousands of tourists, Prime Minister Kyriakos Mitsotakis on Wednesday said the government in cooperation with local authorities will offer one week of free Rhodes holidays to everyone whose vacations were cut short.
Keep Reading
While it's unclear how the travel plan would work or if flights would be included, it seems the peak summer season will be excluded. Tourism accounts for around a quarter of Greece's gross domestic product, with the island alone welcoming around 2.6 million people last year.
While wildfires aren't uncommon on Rhodes, the climate emergency was substantially increasing their intensity, Mitsotakis stressed. He praised the island's people for their hospitality, saying they were "incredibly supportive".
Life Returning To Normal On Rhodes
"Rhodes is back!" the Greek Tourism Ministry said in a statement on Monday, adding "the residents and the Greek state were looking forward to continuing to offer their care and unique hospitality to foreign visitors."
Meanwhile, an initiative to return personal items of visitors who had to flee the island due to the wildfires has been announced, with luggage being returned for free if the hotel the tourists stayed at is a member of the Hotel Association of Rhodes.